Europe is home for me – I was born in France, raised in Spain and spent much of my adult life in Switzerland. Today, I live in Eastern France so Europe is my backyard and traveling solo in Europe is something I do all the time. BUT – you don't have to live here to visit the continent on your own!
There's so much to see, the continent is so diverse, that being picky is useful. Below I'll run through some of the best places in Europe to travel alone, and why you should consider them.
Travel in Europe: a few things to know
Whatever you're looking for – culture, history, music, fun, romance, food – a backpacking trip through Europe will provide it. Your problem will always be too much to see rather than the other way around.
What exactly is Europe, anyway?
The core of Europe is made up of the 28 countries of the European Union: Austria, Belgium, Bulgaria, Croatia, Republic of Cyprus, Czech Republic, Denmark, Estonia, Finland, France, Germany, Greece, Hungary, Ireland, Italy, Latvia, Lithuania, Luxembourg, Malta, Netherlands, Poland, Portugal, Romania, Slovakia, Slovenia, Spain, Sweden and the UK.
Switzerland, Norway and Iceland are the only countries in the region NOT members of the European Union – but that doesn't mean they're not great European destinations! And as I write this, the UK is working its way out of the EU, which will bring the number of member countries back down to 27.
While European countries are incredibly different from one another, certain things will still be familiar enough – whether it's traffic lights, fast-food chains or consumer products. You'll never be too far from something you know – if you need it!
Choose your accommodation wisely
You'll find absolutely everything here, from the most basic campground and hostel to the most luxurious palaces. You'll also find a huge diversity of prices and unexpected bargains when hotels find themselves with lower occupancy than planned. I always check hotel prices for deals or look at several dates and neighborhoods. I was just looking for hotels in Paris and while most in the center were out of my price range, those one metro stop away were perfectly reasonable.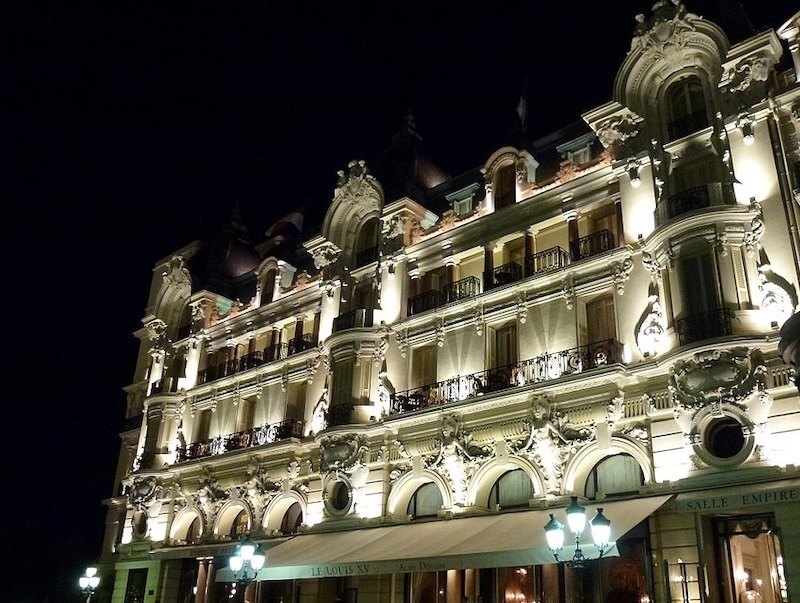 Look for free walking tours
I like this model – the tour is free but you tip the guide whatever you think s/he was worth at the end. When you look at prices of some commercial walking tours, you'll get much more for less in those cities that have these tours. Just search "free walking tour in [city]". I've found them in most cities across Europe.
Take advantage of lunch
Eating out all the time can be expensive in many European countries, but a trip to Europe does require some serious food sampling. If you're on a budget, consider going out for lunches. Many cities have lunch specials so you can seek those out – even top-rated restaurants may have them so if you want to eat great food at great prices, perhaps save some of your picnics for the evening.
Speaking of restaurants, beware of multilingual menus. There are plenty of good restaurants that translate their menus, but usually, when you see a huge menu with everything but the kitchen sink in six languages, you can be pretty sure it will be mediocre. The owners don't expect you to return – you're only a tourist, after all. Food and service reflect that.
Consider avoiding summer
Apart from Scandinavia, the UK and the northernmost parts of Europe, summer is my least favorite season. There are crowds, prices are sky-high, hotels and restaurants are full, the weather is hot, and… this is the worst for me, but cities empty out of local people. A big part of travel is to interact with local people – so you don't want to visit when they're all left town.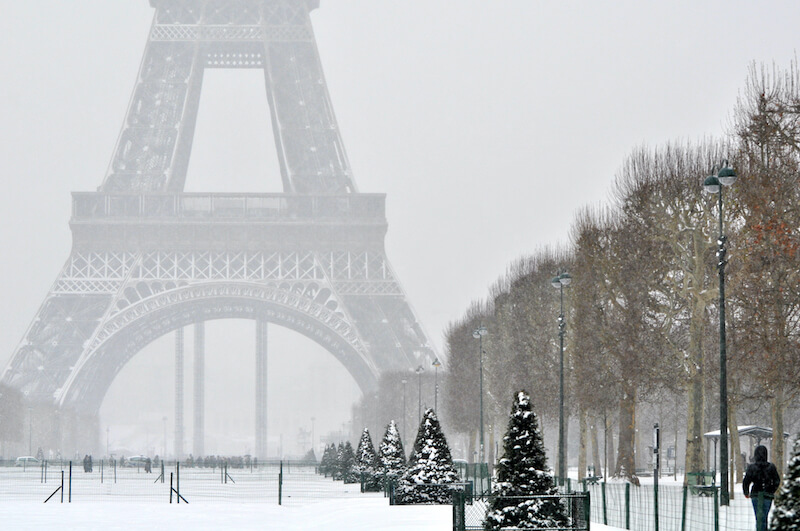 Planning a solo trip to Europe
Before you get on that plane you'll have done a lot of planning, I'll bet. If not, here are some suggestions that might help.
What to pack for Europe
Frankly, you wouldn't pack any differently for Europe than you would for a trip inside your own country. If you're headed to cities, pack normal city clothes. If you're going hiking or biking or into the countryside, pack sportier clothes.
One must-take, in my personal opinion, are good walking shoes, because let's face it, Europe isn't really where you'll go to laze on the beach all day (you'll find more and better beaches on other continents!)
Another essential item is an anti-theft purse of some kind. Cities, like cities anywhere, have pickpockets where tourists congregate, so better safe than sorry. I've seen and been the victim of too many European sleights-of-hand to trust my valuables to a tote or a stylish (easy to open) purse.
This European packing list for urban areas should help in all seasons outside deep winter.
How to get around Europe
I'm assuming you've managed to find a flight so let's start with how to get around the continent.
There are many ways to travel around Europe, but I'll keep it short and name the top four:
You can fly. That may sound counterintuitive but in Europe, flying is often one of the cheapest ways of getting from A to B. The discount airlines on the continent – EasyJet and Ryanair and many other smaller ones – can hop you around easily and cheaply.
You can take the train. This is my favorite mode of transport in Europe and you can keep prices down by buying a train pass if you're going long distances (here's a rundown on the best train passes) or if you're taking high-speed trains across countries. Local trains, on the other hand, can be incredibly cheap, but frequency will depend on the country. (Use Trainline if you want discounts for booking your train tickets ahead of time.)
You can take the bus. Europe has several major bus companies like Flixbus or Eurolines can take you clear across the continent for a few dollars and pretty good comfort (check out the Omio reservation platform for schedules and prices).
You can rent a car. Depending where you are, this might be a good solution. In some countries, like Switzerland, you can get anywhere by public transport. Yet in France next door, getting out into the gorgeous countryside may well require a car. It's not too expensive to rent a car, and you can compare prices here.
Best places in Europe to travel alone
Solo travel: France
I was born in Paris, but live in the foothills of the Jura Mountains and can see the Alps from my home (well, if I lean off the edge of my garden on a clear day I can see the right edge of the Mt Blanc…)
Thinking of France often means thinking of French food, not just the cuisine and the taste, but something called the "terroir", the place of origin, the fact that certain foods (and wines) can only come from certain places. French food isn't for everyone. Some things may seem quite exotic, but France's food also means incredibly fresh dairy, flaky pastries or mellow sauces. Being a foodie is one of the joys (and sometimes challenges) of living in France, but it's a challenge I'm prepared to meet.
Solo travel in France is quite easy. It's safe, public transport is fair to adequate in rural areas, and good to excellent in urban areas, and no one will skip a beat if you walk into a restaurant by yourself. If you're just starting your solo travels, this is one of the best places to do it.
Here are some pointers to get you started in case you don't know exactly where to go yet:
Solo Travel to Ireland and the UK
If you're coming from an anglophone culture, the US, parts of Canada, Australia, New Zealand, and a few others, coming to Europe for the first time will definitely be a discovery but by starting with the UK or Ireland, you at least won't have a language issue. Also, there are many settlers from the UK and Ireland in what were once British colonies so the culture will to a certain extent be familiar, even if the accents aren't.
When you travel Europe solo, the level of familiarity of these countries will increase your comfort and safety level. There is an excellent network of public transport throughout, including low-cost flights (often cheaper than the train) that can fly you from city to city.
Some large and attractive cities will keep you busy with great food, superb history, interesting bookshops and culture… I don't know the region half as well as I should and while I have visited London, I have yet to write about this incredible city.
Outside England, here are two particularly noteworthy cities, ideal for the female solo traveler:
Visiting Italy solo
I've been to Italy more times than I can count, and I even lived in Turin for a year as a teenager. Most of my trips are short, since I'm not far from the Franco-Italian border and going to Italy for a day is perfectly feasible.
Like many solo travelers I can easily hop a bus or a train. The airline network isn't quite as good as in some of its neighboring countries but that is made up by the excellent ground transportation network (check train and bus schedules here).
You'll be perfectly fine traveling solo in Italy, although it's worth noting that English is not commonly spoken (outside the most touristed areas) and people are warm and effusive, which is lovely but can be surprising if you come from more reserved places.
Italy is, of course, a country for foodies but it's also a destination for women who love fashion and style, centuries of history, literature and culture, and music, especially classical and opera. I may have visited often, but I still have so much more to see! Here's something to get you started with your solo travel Europe ideas.
Solo Travel to Portugal
Portugal, right on the edge of Europe, is a country I've only started to know in the last decade or so. Growing up in Spain, Portugal – despite being just next door – was a sort of blank space on the map to the left of Spain. No one I knew had ever been there, and at the time it was a poor country few people ever visited (at least from Spain).
How things have changed!
Portugal is the darling of solo travel to Europe, and it's an ideal destination for women in Europe alone.
The food is fresh and innovative, the scenery ranges from lush forests to stunning beaches, the architecture is unique and colorful, and people are welcoming, although slightly less effusive than their Mediterranean counterparts. We sometimes forget that although it is in southern Europe, Portugal faces the Atlantic.
Portuguese character is different from Spanish, more serious and achievement-oriented. I was struck by the graciousness of the Portuguese and their pride in their country, and I'd like to return again and again.
Solo Travel to Spain
If there's a country I can call home in Europe, this would be it. Although I was born in France, I didn't return until adulthood but I was brought up in Spain, spending most of my childhood and teenage years there long ago under the Franco regime.
I was mostly familiar with Madrid and the central part of Castilla, or Castile. Recently I've returned several times traveling alone and have started to discover the Basque country and Catalunya – and I've been hooked. For a relatively small country (it's about the size of France, not small but to put things into perspective, the US is 19 times larger) it is incredibly varied, so much so you'd think you were in a different country each time you cross a regional border. But then, the various independence movements in Spain do show that many people feel they are in different countries.
Spain is a wonderful country for solo travel: I've been doing it for decades and Spaniards are friendly and helpful even to those who don't speak the language. As is the case in many southern European countries, there is plenty of pickpocketing during tourist season so please, hang on to your belongings, especially in Barcelona but in cities generally.
Here are some highlights:
Solo Travel to Central and Northern Europe
Northern and Central Europe must certainly be among the safest regions for women traveling solo in Europe. Not only are they quite safe to visit, but they usually have excellent internal public transportation networks.
These countries are filled with history and medieval architecture, perfect for women who love culture. The food is spectacular, some of the world's greatest classical music comes from here, and if you're an art lover you'll be in heaven.
Both Northern and Central Europe are also easy to reach, whether via low-cost airlines (there are plenty) or by train (check here for Eurail passes).
For an overview of these extraordinary regions, here's where to start:
Solo Travel to Turkey
Turkey isn't technically part of Europe, at least the largest part of it is not. But it holds a special place in my heart.
My father was Turkish, and although I don't know any of my Turkish relatives, I feel a kinship with the country, one that keeps me returning whenever I can. I have a Turkish name, which always stumps the airport authorities when they try to speak to me in a language I haven't spoken since the age of three and have therefore forgotten.
Each time I go, I feel a certain familiarity. Maybe it's the cadence of the language, which tugs at certain ancient strings, or the cooking, which I remember from childhood. Although I can't condone the direction the country is now taking, I still feel drawn to it.
Solo Travel to Eastern Europe
I first visited Eastern Europe when it was part of the Soviet Bloc, when food was rationed and colors ranged from light grey to dark grey. Oh my, how things have changed!
When I first visited Prague in the early 1980s, the food was so bad I suggested friends bring along tins of tuna when they visited. Along the coast of former Yugoslavia, people looked so glum that one day I packed up and returned to Italy early.
Most countries of Eastern Europe are vibrant, exciting and filled with energy, and I can't get enough of them. Steeped in the strict history of the Iron Curtain, it's almost impossible to gauge the change that has taken place in just a few short decades.
Tips for your solo trip to Europe
Whether you're backpacking in Europe or glamping in luxury, here are a few things to help you hit the ground running:
Reserve your first night. It can be a bit daunting to alight in a new place for the first time, but nothing is worse than landing at night, tired, disorganized… save yourself some aggro and book a hotel. You don't have to stay there forever – just get your feet on the ground, have a nice hot shower and good breakfast, and get your bearings.
Use the tourist office. If you don't have a room and need some help, go see them. They're unfortunately only open during working hours but they can often help you book a room, or give you a few things you'll need, like a city map, a public transportation map, and information on special deals or passes for visitors.
Deal with navigation. If you're a user of Google Maps, at least download the maps you'll need before you arrive. My preferred option is Maps.me, because all their maps are available for instant download. Either way, you'll be able to navigate without excess roaming charges.
Get a SIM card. If you want to stay in touch with home or get online quickly, you can usually get a SIM card (if you have an unlocked phone) at the airport when you land. If you don't, you can always carry around a portable wifi (here's the one I have, which I love, but there are plenty of others on the market). With one of these, called a 'mifi' for mobile wifi, you buy a SIM card but put it into the mifi rather than into your phone. You won't be able to phone anywhere but you can use your Skype connection and access the internet.
Beware of your security. There are two things I never neglect when I travel. The first is my online security. I don't want my identity stolen or my bank balance decimated while I'm off having a good time, so I make sure I protect myself with a virtual private network for pennies a day. The other thing I want to do is protect my health and belongings, so I never leave without travel insurance (so far, it's saved me $25,000 on my travels). Until recently I used World Nomads but they don't sell to you if you're over 66 (over 70 in some countries) so I've been exploring these other options.
If you're not European, please make sure you've dealt with any potential visa issues. Here's some information on the Schengen visa to get you started.
Like to read books about a destination before you go? Check out my book review section on Europe.
This is the briefest of overviews about organizing your solo trip to Europe but I hope I've at least made you curious, or maybe even inspired you to come to my continent! I haven't seen it all, but I'm trying and I'll keep coming back to post to this page whenever I have a new European story for you.
A bientôt!
— Originally published on 18 February 2017
PIN THESE PICTURES AND SAVE FOR LATER