Has this ever happened to you?
A long stopover, or the opportunity for a one-day trip in a new city on the way to somewhere else?
It may not be the ideal way to travel, but you'd be amazed at how much you can see and do! Here's an example – Madrid in one day.
You may be tempted to dismiss the idea of a one day trip or visit and may ask yourself: after all, what can I see of a city in a day?
Plenty, actually. You just have to think a bit out of the box, that's all.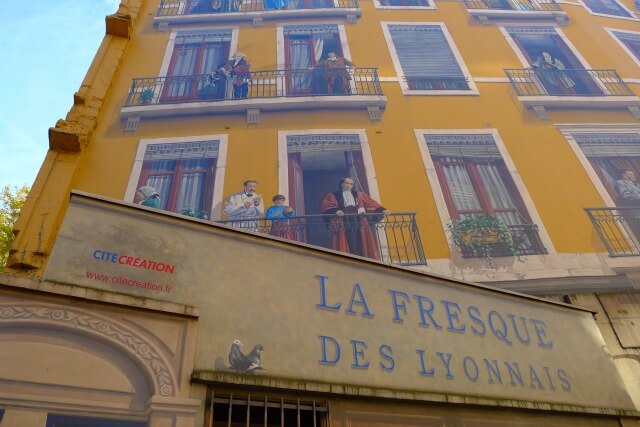 PLANNING THE BASICS
Planning a long stopover or simply leaving home for a day means planning certain specifics. If you have days or weeks for your trip, you can take your time and sort things out as you go. If you've only got a day, you need to make the most of your time.
You will probably find that the amount of research you do is inversely proportional to the amount of time you have… the shorter the time, the greater the research – you have to make every minute count, right?
Perhaps you've already got a destination sorted. But if you don't, deciding where to go should be at the top of your list.
Things to consider
Even before you start pulling out your maps, there are a few things to consider as you start researching where to go for a day. Here goes:
Budget, of course. If you want to go to a nearby city that is known for its designer shops and high-end eateries, you'll have to be ready to pay for that.
Safety: you've only got a day, and you don't want to spend it worried about how safe things will be.
Weather, that loveliest of variables. While you can't guarantee good weather, you can at least plan your trip when the weather is usually good, and have a fallback position if it's not – a relatively uncrowded mall you can repair to, or a museum that has made it clear sanitation and public health are a priority. Just keep it in mind and make sure your destination doesn't have a reputation for sheets of rain that month.
Theme: What kind of experience do you want? Is this a shopping trip? A cultural trip? Is there something you'd like to try at your destination you've never tried before? Or a hobby you'd like to test, in a small way?
Location: How far are you going? And how will you get there? Will you take public transportation or drive? You don't really want to spend five hours driving somewhere for a one-day trip… you'll barely be able to have lunch before you come back!
All these factors will probably, in some way, influence your choice of a destination. But, at some point, you will have to choose.
ONCE YOU'VE CHOSEN YOUR DAY TRIP DESTINATION…
1. How to organize the best one day trip
Now that you know where you're going, there's a bit of prepping time involved.
Depending on the type of day trip you've chosen, you may decide to take any of the following: an umbrella, strong walking shoes, a guidebook or map, a charger for your phone, food for the drive, a book to read, pre-bought entry tickets, medication if you're on it… and don't forget to leave your itinerary and destination with someone you trust. You may not be traveling halfway around the world, but you still need someone to be on the alert if for some reason you don't make it home when you're supposed to.
The other thing you need to do is to map out your day before you go – unless you've chosen to wander at your leisure, in which case, just go for it! But if not, a list of things to do or a planned itinerary (I've listed some apps that can help below) will help save you time. You can always decide to ditch the plan if something better comes up, but if not, at least you'll have a kind of road map that will make the most of your available time.
2. Find out as much as you can about your destination
The first thing I do is research the destination. You can always get a quick overview from Wikipedia or Lonely Planet or the local tourist office website, but for anything slightly more offbeat or original, head for one of the following:
The better travel forums or Facebook pages about your destination, to see what others are saying about it
YouTube, one of my go-to sources for a peek at where I'm going
Google Maps Street View
A guidebook – the kind a foreign visitor might buy!
If you're traveling internationally or to a different culture, try some of these resources:
3. Figure out how you'll get around
My main concern in a city is transportation, because everything hinges on it. If I can get around quickly, I can cover more ground in less time. Either way, I try to plot and plan and make this decision beforehand.
Many cities have bicycles to rent for the day, if you dare (and even scooters!); some cities have strict traffic rules so you'd better be good on those two wheels before you tackle such expert cycle venues as Amsterdam or Copenhagen, where they take their cycling seriously!
Some cities offer a Hop-On Hop-Off Bus. It's expensive but short of an organized tour, it's the best way to see highlights quickly and most major cities have them.
A fun thing to do is to jump on a city bus or tram to see where it goes, although it's best to check first about the neighborhood – you don't want to end up on Murder Row or Crime Corner. Many cities offer an all day travel card, great for spur-of-the-moment bus-hopping. In some cities, the 1 day travel card even provides entrance to museums and other venues.
If you're driving, find out where to park. You should identify a central parking lot and if you can, just leave your car there all day and walk or, if buses seem uncrowded and you're protected, climb on a bus or tram.
4. See the highlights – quickly
There are a zillion sites that list tourist attractions in every city in the world, from official tourism office websites to Tripadvisor to travel blogs for every place imaginable. I'm sure you look at those already. But there's more…
Look up Atlas Obscura, a site that specializes in the offbeat and never fails to serve up a surprise.
Are you a museum fanatic? Make sure to consult Artcyclopedia.
To find time-limited special events or exhibitions, head to Time Out or to the many Facebook pages or groups dedicated to that city.
A wonderful way to spend a few hours getting to know a place is by booking a walking tour. Many of these are free, which means that the guides live off their tips so while "free" is a bit of a misnomer, they're still less expensive than the more commercial organized tours. Walking outdoors is a great way to see the sights while socially distancing.
5. Use apps to help you travel faster
Viator is a great app (and website) with short one day tour offerings and activities – a few hours, half a day or an entire day, ideal if you're short on time.
Maps.Me is a map app but you can download it so it's available even where you don't have a signal – and it covers places most other map apps don't. You could also use Google Maps but I find maps.me more user-friendly.
Triposo is another map app you can use offline.
6. Have a peek at local culture (a peek is all you'll have time for…)
Even the quickest trip will give you a little time to get to understand local culture (and don't forget to check safety features!)
Take a tour organized by locals, guides who have an intimate knowledge of the city and show you what you really want to see.
Look around for outdoor art, a great way to visualize the character of a city as you walk around. These days most cities have abundant street art, whether on walls or in subway stations. Cities with an abundance of art will usually have walking tours that show the highlights.
Find out if there's a market in town: always great for local foods and handicrafts. Or spend a few hours in a gastronomic food market. Both will open windows into local cultures.
Most cities have food tours , a perfect way to spend a few hours understanding a culinary tradition.
For local restaurant recommendations you can check Yelp (either use their iPhone app or Android) or yes, TripAdvisor, where thousands religiously leave detailed reviews after eating out.
Eating in someone's home – or social dining – is increasingly popular and there are plenty of services delighted to match you up with a local host or hostess. You might want to check and see whether they're still receiving and if they are, what safety rules they're applying.
If you're staying a full 24 hours, you'll need to spend the night somewhere. You can stay in a hotel, which is easier for just one night, or if you're lucky you'll find a homestay or Airbnb you can book for a single night. Still, this is a choice, and if you can get yourself home by evening, you won't have to spend the night.
A FEW MORE TIPS FOR A QUICK CITY TRIP
Choose a neighborhood, not an entire city. Don't try to see Paris in a day, but explore the Marais or Montmartre (you'll have more than enough!)
Choose distances wisely, or you'll spend your precious time traveling from A to B. You're better off getting to know a neighborhood well (as well as you can in a day) rather than an entire city poorly.
Be specific and choose a theme. If you're a foodie, why not take a cooking class? Or focus on art. Or follow in literary footsteps (a day in Edinburgh for book lovers?) Picking a theme will help you map your itinerary more succinctly.
Connect with special interest groups. Dyanne Kruger of TravelnLass is a geocacher and connects with other geocachers when she travels. If you speak Esperanto, you'll find an Esperanto club in the world's farthest reaches. If you have any hobby, interest or passion — get online before you go. You're bound to find someone you can connect with at the other end and who can provide you with the best tips of what to do in the shortest possible time.
Other good places to find special interest groups are expat websites such as Expat Blog. A great source of pretty much anything travel is Transitions Abroad.
Finally, if you're on a stopover — connecting between flights — check the airline's website. Many offer city tours if you've got a number of hours between flights and some even offer free hotels.
And don't forget to pack: even for a single day away, you'll need a few things (remember, you can't just nip home) as well as a good travel day bag or purse or the best day backpacks for travel.
SPEND A DAY IN…
You'd be amazed at what you can see in a day if you take the time to plan.
Here are some examples of what you could do in a single day
go somewhere high and watch the sunrise (or sunset)
have a local breakfast in a cool café
walk around the streets looking for some sort of art or go to a museum
take a creative walk – based on artists' homes or literary landmarks
bring along your paints or your sketch pad
go horseback riding or hot air ballooning or try something you've been wanting to try forever
visit outdoor gardens or make a pilgrimage to a special spiritual place
buy local staples and bread and have a picnic lunch in the city's most scenic venue (for example, along the Seine or in full sight of the Acropolis) or if you're closer to home, why not a vintage picnic, wicker basket and all? If you're on your own, at least you won't have to socialize
choose a neighborhood to walk around after lunch: look up every street name so you'll know a bit about the local history
in mid-afternoon, take a class, find a local greeter, get together with like-minded people, or take a local tour – it's about meeting local people (keeping safety in mind, of course)
for dinner, try a specialty you won't find back home
treat yourself to something special: paragliding, rent a classic car, have an EXPERIENCE
spend the evening watching a national play or foreign film with subtitles, or listening to local music…
Travelers have different ways of spending their time in a city they only visit briefly… here's a peek at what others might do with a day in a city when they're traveling:
OR… you can throw all this information out the window, stay open-minded and grab whatever opportunity comes your way.
— Originally published on 05 October 2015
SHOP THIS POST ON AMAZON
PIN THESE PICTURES AND SAVE FOR LATER!