Can you really beat the single supplement?
If you're a tour or cruise lover, the phrase "tours without single supplements" will be music to your ears.
Those of us who travel solo usually find the issue of paying extra for a solo rip eminently distasteful, unfair and borderline insulting. A world of no single supplement travel is our dream.
Why should we pay more because we are traveling on our own?
I don't think we should.
But companies in the travel industry exist to make money and if you have an unused bed in your room, it's a bed they're not selling that could be sold to someone else.
So why do hotels charge a single supplement?
Hotels base their prices on double occupancy – two people sharing a double room – so your unoccupied bed will have to be paid for by someone. They will argue they have fixed costs such as cleaning, heating, electricity and lower spending by singles.
Perhaps.
But why not build in solo travelers from the start – smaller rooms with lower overheads, more rooms for solo travelers, charges per person, last-minute special deals… it's as much a frame of mind issue as a financial one because, let's face it: some rooms will stay empty, so why not accommodate solo trips if they can? Why not preempt financial losses by planning properly for those of us who travel alone?
What is a single supplement, anyway?
Here's a single supplement example.
Let's say you want to take a tour that is advertised for $3000. When you read the fine print, you see something like this: Single supplement $2000. So if you're traveling with someone, you'll each pay $3000 and share a room. If you're traveling on your own, you'll pay $5000. Nice, right?
In fact, the single supplement is so well-established it has its own Wikipedia entry. Go ahead and read it. It'll make you growl.
17 Ways to avoid paying single supplements
How do I avoid single supplement charges, then?
It IS possible. Here are 17 clever tips on how to avoid single supplement charges:
1. Argue like hell and negotiate for no single supplement
Use your diplomatic skills. Just because an operator doesn't offer to get your single supplement waived doesn't mean you can't ask. You have nothing to lose, after all.
Make a list of suitable companies and pick up the phone, send an email, tweet them: "Would you waive the single supplement on your March tour to Bali?"
You might get a Yes.
2. If not, go for the cheapest supplement
If you've received a negative answer to your waiver request, move on to the next question: "How about a discount, then?" Do you really care if someone waives the single supplement or gives you a discount? (You may care for political or ethical reasons but right now, we're talking about your wallet.) Whether you save $1000 because they waive the single supplement or because they give you a $1000 discount on your tour, you're still $1000 ahead.
This might just work because tours aren't always full and an operator might think it's better to have one person in a room – albeit at a cheaper rate – than no person at all.
If you still get a No, it's probably time to go to the next company on your list. It's a bit like the art of haggling: do your best but be willing to let go and move on. That willingness will give you strength.
3. Avoid the flocks: don't travel in high season
If you're negotiating during the low or shoulder season – when tours aren't full and operators might be more flexible and willing to listen – point this out. Once the crowds have gone home, businesses might be more amenable to filling their empty spaces.
In 2015 I got four weeks for the price of two at a Sri Lankan resort because it was the monsoon season – yet it barely rained. (Mind you, the monsoon season in 2017 was deadly so there is a reason for lower off-season prices.)
In many places, traveling in the OFF season can also be a lot more fun than braving the crowds. This survey by Journeywoman shows how mature female travelers are leading the way in off-season travel.
4. Leapfrog to the top: call the company direct
Go over their heads. Sometimes a travel agent or representative won't feel competent or willing to make supplement deals and so they'll simply say No.
If you call the company directly, you might get a different answer.
Again – you have nothing to lose. Sometimes going around the middleman might be the little nudge that makes the haystack keel over. Or some similar metaphor.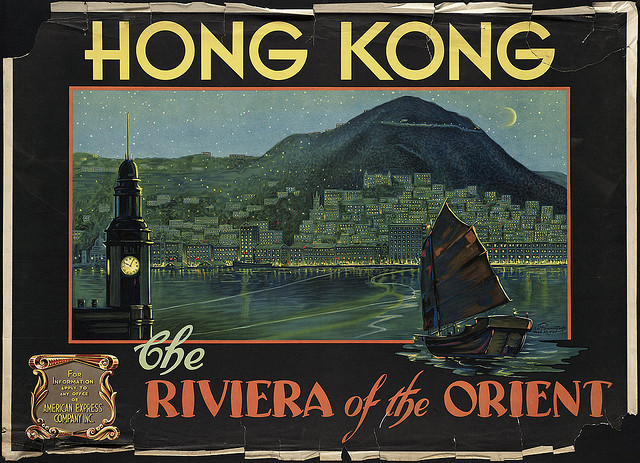 5. Talk to smart experts: see a travel agent
This is the flip side of the previous tip.
Travel agents know what's going on in the world of travel. If there's a special promotion or discount for solo cruises or solo vacations, they can tell you about it.
It might not mean the single supplement will disappear, but a big discount can have the same effect: a cheaper trip. It's a travel agent's business to keep track of these things. Use that expertise.
6. Be a scout: keep tabs on solo travel deals
Even if you don't have a travel agent or would rather not use one, you can still keep an eye out for specials.
Company websites are a great place to begin and often plaster their deals right on their home page. Many have an email address you can use to sign up for alerts.
Failing that, you can search online or set up a Google alert for relevant terms: "single supplement Europe" or "no single supplement tours in France" or "cruises without single supplement", and you'll get an email from Google as soon as there's a match. Be among the first to know.
If this is absolutely out of the question, skip the next two tips.
I myself don't share – I'm not great at being thrown into a room with a person I don't know.
But for many of my friends, pairing up is a windfall that can halve their travel costs. Many companies will pair you with another woman and some will even introduce you to one another before the trip via email or Facebook. This is a good thing because if she tells you she snores loudly, you'll remember to bring along earplugs…
While companies can't guarantee they'll match you (a few do), they do say they'll do their best and this is becoming increasingly common.
8. Become your own matchmaker
What if you don't trust the company to pair you up properly? Find your own roommate by using one of the many existing networks for solo travelers. Find your roommate first and book your trip together.
9. Let your fingers do the walking…
In other words, post on a forum or on Facebook to find solo travelers with whom to share. Just remember to apply all the usual safety precautions you would when you meet someone online!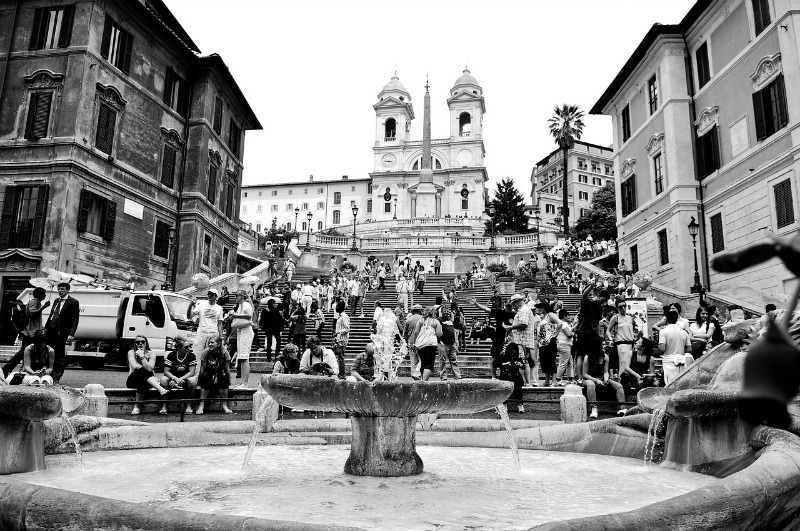 10. Be a slowpoke: wait until the last possible minute
Prices can go down if there is a danger of spaces remaining empty. If you're not locked into a specific period for your travels, sites like Lastminute, Lastminutetravel or Travelzoo are worth a look. Again, you might have to pay a single supplement, but at least you'll be traveling at a discount.
Beware, though: some companies get around this by limiting their last-minute deals to people who travel in pairs, so you might not find a solo fare if you wait.
11. Or, be a jackrabbit: book way ahead of time
This is the opposite of booking late.
Companies often provide early-bird rewards for those who book early. By booking before everyone else, your tour or cruise or hotel will still be empty and the company won't be able to play the scarcity card or claim it's full.
12. Hotel alternatives, because there are plenty
The single supplement applies mostly to tours and cruises, but what if you're in a hotel room by yourself? And paying the SAME as the couple next door in an identical room? It's like paying full fare on a flight and sitting next to someone who paid half price…
If you want to avoid these hefty discrepancies, think of alternatives to hotels, like like Airbnb or housesitting or homestays. There's no way around it – in many countries, whether you're one or two people, you're still paying for the entire room. But these alternatives may work out to be cheaper than hotels…
13. Be adventurous
Rather than taking a standard tour, think adventure, because many adventure tour agencies are geared to solo travelers.
While they are often for the 18-35 crowd, some do welcome older women. You might be staying in a tent or a refuge. It'll certainly be a rougher than a hotel, and you may be sharing a living space with lots of people you don't know, but c'mon, where's your spirit of adventure?
I'd somehow rather share with an entire group than with just one other person. In any event, you'll be paying the same as everyone else on adventure tours…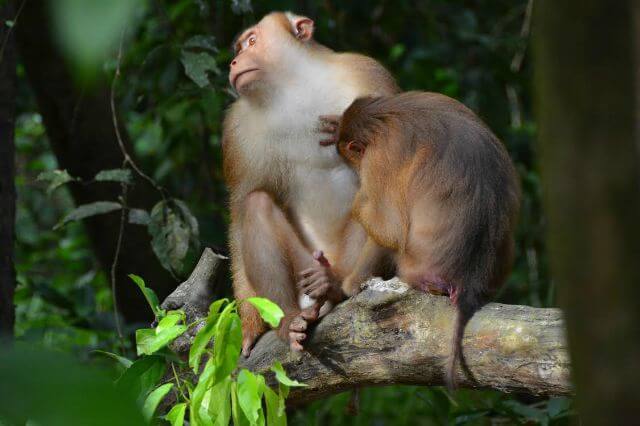 14. Hook up – but with solo travel tours
Some companies specialize in solo travel packages but beware when you research. Many are perfectly legitimate, but some may be aimed at singles who want to hook up with other singles, sort of part-Tinder part-travel. So read the fine print.
Make sure this is really a tour on which you as a solo female traveler will feel comfortable (as opposed to being pressured to date or pair up with someone). If in doubt, choose a company for women only.
Or call them to chat.
15. Up, up, up
Get an upgrade. If you want to stay in a hotel without paying for the entire room, make sure you join their advantage or loyalty program (before you travel!)
If you're new, you can't expect many privileges BUT you might get better treatment than the average traveler if you're an 'insider'. Even a small discount will help you swallow the bill pill.
16. Look across the ocean
You'd be surprised at how often other cultures do things differently, so you may find what you're looking for when you least expect it.
If you're in the USA, look into British-based tours or cruises – and vice-versa. You won't have a language barrier and they may be amenable.
For example, I live in France but I often travel out of Switzerland next door because it can actually be cheaper.
17. Or… just don't do it!
Don't take tours or cruises. Obvious, right? Travel independently. Go solo. Handle your own arrangements. And blissfully acknowledge that doing it yourself is often better.
So this begs the question…
Are single supplements justified?
In my opinion, companies applying single supplements are being terribly short-sighted. If they choose to alienate us because we travel on our own, they will have only themselves to blame when we take our loyalty elsewhere.
Every statistic bears me out: solo travel is consistently on the rise.
According to the US Census Bureau, nearly half the US adult population is unmarried – this is an upward trend.
The average adventure traveler is a 47-year-old female.
Three-quarters of travel decisions are made by women.
42% of Americans travel solo, as do 33% of Brits, 37% of Australians and 35% of Canadians.
65% of women in the US have vacationed without their partner.
72% of women in the US have taken a solo vacation.
One in two travelers (54%) is considering solo travel in 2023 (Skyscanner).
Google searches for solo travel quadrupled after the pandemic.
Travel companies dedicated to woman-only customers have hugely increased by 230% over the past few years.
So there. We rock. We are a multitude, and we should be listened to. And we aren't going anywhere.
Demographics prove it, and thinking otherwise simply demonstrates short-term vision and minimal business sense.
And please – don't forget your travel insurance before you go! I recommend SafetyWing if you're 69 and under. If that birthday has come and gone, click here for travel insurance that covers you at any age.
More "No Single Supplement" travel tips
They aren't legion, but companies are anxiously watching as we vote with our feet, searching for solo travel without a single supplement.
Take Flavours of Italy – it's one of the travel companies with no single supplement. I was invited on one of their Tuscany cooking classes and there was one couple – all the other attendees were on their own.
Another company, Vantage Travel, asked me to give cruising a second chance and come up with reasons why I might consider river cruising (even though I had never been tempted before).
Here are a few additional resources you can use:
Cruise Critic is a great source the latest solo or single discounts and lists the top 10 solo cruise lines.
Cruisemates.com can help you find cruise partners.
And finally, Janice Waugh's page on solo travel deals will keep you regularly updated.
A final note: the original version of this story was published in mid-2015. I just updated it, and very little had changed. Clearly, our voices need to be louder!