Has this ever happened to you? You read a book that inspires you so much you have to visit that place?
We're not always in a position to travel but even if we can't, we can daydream through literature and history, through stories from books about other countries that take us there, at least in spirit. Some focus on history, others on culture, and some are plain fiction, whether literary or the latest crime story. It's a mixed bag and you're sure to find something you'll like!
This international books list represents suggestions from readers of Women on the Road, to which I've added books I have read and loved about the world. It's also a work in progress: Do you have a book you'd like to add, one that has inspired you to visit a city or country? If so please go to the bottom of this post and email me!
NOTE: While the international book list below is not women-centric, Women on the Road also publishes travel book reviews by women or about women once a month. You'll find those reviews here.
AFRICA AND THE MIDDLE EAST
Angola
Botswana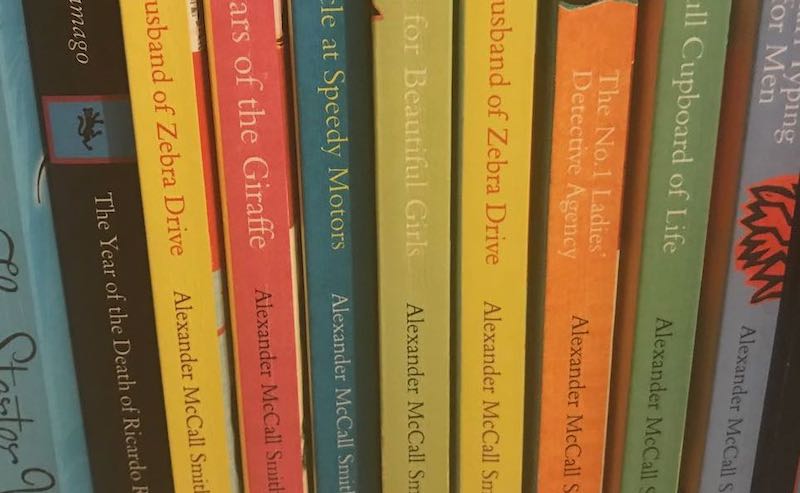 Burkina Faso
Congo, Republic of
Congo, Democratic Republic of
Cote d'Ivoire
Egypt
Equatorial Guinea
Ethiopia
Ghana
Iraq
Jordan
Kenya
Liberia and Sierra Leone
Libya
Madagascar
Mali
Mauritania
Morocco
Nigeria
Palestine
Rwanda
South Africa
Sudan
Syria
Tanzania
Uganda
Yemen
Zambia
Zimbabwe
(Click here to read some female-focused Africa and Middle East book reviews.)
THE AMERICAS
Bolivia
Brazil
Canada
(above 5 suggested by Marjorie Smales)
(above 8 suggested by Jane Maltais)
Chile
Colombia
Cuba
Dominican republic
Grenada
Guatemala
Jamaica
Mexico
Peru
United States
Venezuela
(Click here to read female-focused Americas book reviews.)
ASIA AND THE PACIFIC
Afghanistan
Australia
Azerbaijan
Bangladesh
Bhutan
Brunei Darussalem
Cambodia
China
India
Indonesia
Iran
Israel
Kurdistan
Lebanon
Malaysia
Myanmar
Nepal
North Korea
Pakistan
Papua New Guinea
Samoa
South Korea
Sri Lanka
Thailand
Tonga
Vietnam
(Click here to read some female-focused Asia-Pacific book reviews.)
EUROPE
Albania
Bosnia and Herzegovina
Czech Republic
Denmark
France
Guernsey
Iceland
Italy
Great Britain
(both suggested by Jeanette Archbold)
Greece
Netherlands
Norway
Poland
Portugal
Russia
Scotland
Spain
Sweden
Switzerland
Turkey
Wales
(Click here to read some female-focused Europe book reviews.)
BOOKS THAT COVER SEVERAL COUNTRIES OR REGIONS OR DON'T FIT ANYWHERE ELSE
Levant
GLOBAL TRAVEL
Time Travel
Survival
Contemporary Memoir
Ethics
DO YOU HAVE ANY SUGGESTIONS TO ADD TO THIS LIST?
Please email me! Include the title, the author, the country it is about, and one sentence about the book. Remember – it doesn't have to be a travel book, it only has to inspire you to visit that country!
PIN THESE PICTURES AND SAVE FOR LATER!