Why do so many of us feel drawn by the idea of travel to sacred sites? Uluru, Easter Island, the Camino, Stonehenge, the Mayan ruins… Have you never wondered about their mysteries or their origins?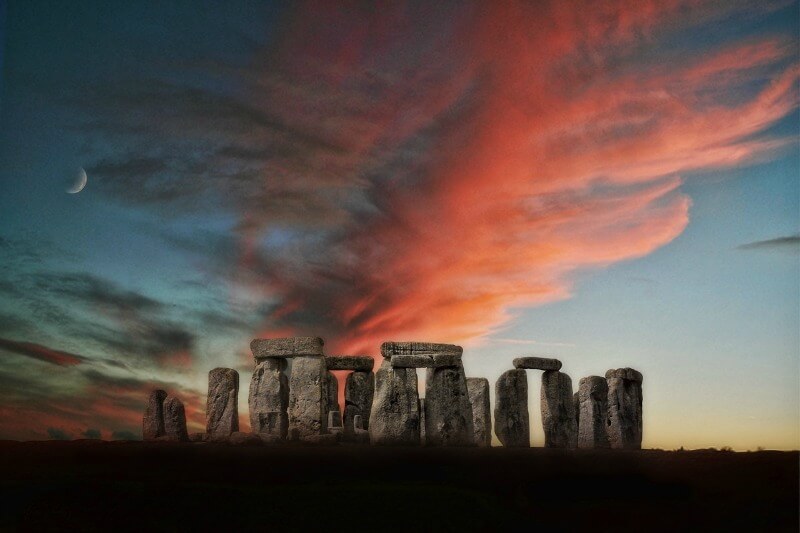 Most are shrouded in secrecy, their original meanings hidden in time.
Some are man-made and some are natural but each has a significance far beyond what we can see. And it is precisely the mystique of these holy sites around the world that attracts so many of us.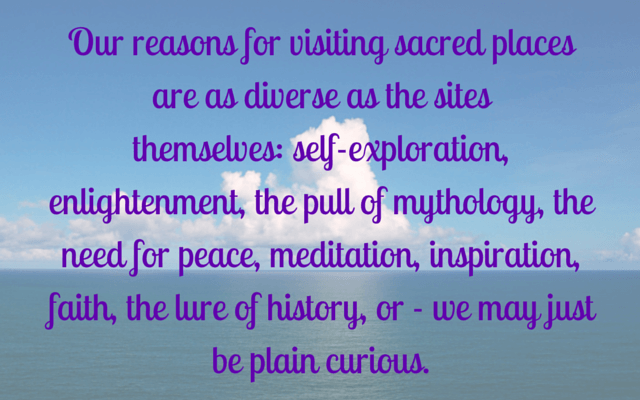 Whatever our reasons for wanting to travel to a holy place, these sites exert their magic on us, bringing us something extra, something often undefined, supernatural, divine. Something… intuitive.
There are thousands of sacred places in the world, and it would also take thousands of pages to list them all.
Perhaps these will whet your appetite for this kind of slow, meaningful travel — and perhaps you'll add a few of your own to this list.
TIP: Have a look at these pilgrimage routes for more sacred places around the world to add to your bucket list.
Sacred sites in Europe
The vast continent of Europe is home to many sacred sites of the world. Most holy places in Europe are of the human-made variety. These include abbeys, monuments, temples, shrines…
Let's take a deeper look.
Stonehenge
One of the continent's greatest unexplained sites is England's Stonehenge, believed to be more than 5000 years old.
Stone Henge is one of the most famous sacred sites in England and is an impressive sight up close. Yet no one knows why it was built.
There's speculation it could be for astronomy or a computer or an alien spaceship docking station or related to human sacrifice. The most recent theory is that it is a giant female sexual organ — a symbol of fertility.
Unfortunately, the stones are closed to the general public — you can only walk around the perimeter except once a year during Summer Solstice when people are allowed close up.
Avebury Henge
You can, however, walk through the stones of Avebury Henge, Britain's largest prehistoric stone circle, and even touch the stones. It is far less touristy than its neighbor and pretty much as old. Many visitors believe it is the best of the two, although purists know many of the stones have been moved from their original places.
Mont-Saint-Michel Abbey
One of my favorite sacred European sites is the Benedictine Abbey on top of the tiny island of Mont-Saint-Michel, off the coast of Normandy in northern France (and not to be confused with St Michael's Mount in Cornwall, a similar site across the English Channel).
According to legend, the monastery was built on the orders of the Archangel Michael — as was the English site, hence their common name.
But beware. The tides are treacherous between the island and the Normandy coast. When they come in, they are faster than you can run. So, no matter how tempting, take the causeway.
People still die because the seabed crossing looks so peaceful at low tide.
Camino de Santiago
A sacred site doesn't have to be an endpoint or a destination — it can be a long-distance journey. Like a pilgrimage to Santiago, all the way to the sacred site of Santiago Cathedral. This religious site houses the relics of St. James (Santiago in Spanish) as well as pieces of what is believed to be the True Cross.
Look for the shell on the altar — pilgrims kiss it as a sign of devotion – and gratitude at the end of their grueling journey on foot.
Lourdes, France
by Martha (Plainfield, MA, USA)
My first remembrance was the very crowded train that got increasingly more so as we approached Lourdes. The car was filled with languages from all over the world. And it was clear that these weren't tourists but rather, travel-weary exhausted pilgrims, many of whom were carrying a child who appeared to be extremely sick or injured.
It seemed that for many, this was their last hope for a miracle…
And while I don't remember the actual facts of that night, I still remember the strong feelings of the joys and sorrows of humankind, and the miracle of hope that allows us to get up in the morning
Some travel to religious sacred sites is off-limits to women in Europe
Don't try to go to Mount Athos, a Greek Orthodox monastery that sits on a peninsula in Thessaloniki. Not only have women been barred from it for nearly a thousand years, but even female domestic animals aren't allowed.
On the other hand, the Flemish Béguinages are building clusters – churches, houses, gardens – created for communities of Flemish nuns. They were founded 800 years ago by women dedicated to God but who were not cloistered. They represent the unusual culture of northwestern Europe's independent religious women and are classified by UNESCO as a World Heritage Site.
And that doesn't even begin to scratch the surface of churches, basilicas, cathedrals, abbeys and other sacred sites that populate every corner of the continent.
Natural sacred places in Europe
Europe also has its share of natural sacred sites.
Each year, up to a million pilgrims climb Mount Croagh Patrick, in County Mayo in Ireland. They walk the stations of the cross and attend Mass.
As in many Catholic pilgrimages, it also serves as penance – in which case the climb takes place barefoot. Around 1 August there is a harvest festival, which was particularly important for women, who slept on the summit to promote fertility.
Biblical travel sites
From Europe to the Middle East, sacred sites dating back to biblical times stretch across the land.
The life of Jesus is rife with tales of Christian sacred sites, most of which are in present-day Israel.
Some of the most famous?
The Basilica of the Annunciation in Nazareth – where it is believed the Angel Gabriel visited the Virgin Mary and told her she would undergo an 'immaculate conception by the Holy Spirit.
The Church of the Nativity in Bethlehem – was reportedly built over the manger in which Jesus was born.
The Jordan River – site of baptisms
The Church of Loaves and Fishes – where Jesus is said to have multiplied food to feed the multitudes
The Tomb of Christ – possibly the most sacred site in Christendom, where the body of Jesus was laid to rest.
Rachel's Tomb, between Bethlehem and Jerusalem, is an important Jewish pilgrimage site, especially for infertile women. It is the third holiest place in the world of Judaism.
Other sacred sites in the Middle East and Africa
You'll find some of the best-known holy places in the world in Africa and the Middle East.
Istanbul
Hagia Sophia in the Turkish city of Istanbul is now a mosque. Until recently, it was a museum, a mosque again before then, and previously, a Byzantine Church. It is acknowledged as one of the world's greatest buildings.
Any travel to sacred sites in Istanbul should include both the Blue and the Suleymanye mosques, which continue to attract worshippers.
While this next one is not in the Middle East, this other Christian-Muslim place of worship is related by history: the Mezquita (Spanish for mosque) in the Spanish city of Cordoba. In contrast to Hagia Sophia, the Mezquita was first a mosque and then became a church, and is now Cordoba's main cathedral.
Both of these buildings are extraordinary, whether you are religious or not, simply because they are intricate, magnificent, and have withstood the test of history.
Saudi Arabia
Mecca in Saudi Arabia holds the holiest mosque in Islam and is one of the most sacred places in the world. It is off-limits to non-Muslims and open to women only if they are accompanied by a man. Other notable Muslim sites include the Al-Aqsa Mosque and the Dome of the Rock in Jerusalem.
Natural sacred areas in the Middle East and Africa
The region is also dotted with natural sacred sites, provided by nature rather than our own hand, like these four sacred mountains of the Judeo-Christian tradition:
Mount Sinai, in Egypt – where Moses received the Ten Commandments.
Mount Ararat in eastern Turkey – the presumed resting place of Noah's Ark.
Mount Zion in Israel – home to King David's Tomb and the Room of the Last Supper.
Mount Tabor, also in Israel – is believed by some to be the site of the Transfiguration (metamorphosis) of Jesus, though this is widely disputed.
Mount Sinai
by Nadine Arab of Curls En Route
In the heart of Egypt's Sinai Desert, in the small city of Saint Catherine to be more precise, stands the majestic Mount Sinai, the country's second-highest mountain.
Also known as Jabal Mousa, it is one of the most well-known sacred sites around the world. it is considered holy for all three Abrahamic religions as the site where Moses received the 10 commandments.
At the foot of Mount Sinai is the Monastery of Saint Catherine, the world's oldest uninterrupted Christian monastery. It is believed to be the host to the biblical burning bush, as well as a major collection of holy writings. A mosque is also located within Saint Catherine's walls.
While a place of pilgrimage, Mount Sinai is also a worthy site for hikers seeking the purity of nature and looking for some of the country's most breathtaking views, especially from Saint Catherine. Watching the sunrise from the summit is an unforgettable experience.
Mount Ararat
by Megan Starr of Absolute Armenia
Mount Ararat, known in the Bible as the resting place of Noah's Ark after the flood, is a dormant volcano in the eastern part of Turkey, not far from the Armenian border. However, you cannot climb the mountain without permission from the Turkish military police. Also, since the border between the two countries is closed, you cannot simply cross over. In fact, the best place to see Mt Ararat is from inside Armenia.
Possibly the best place to view Mt. Ararat is from Khor Virap Monastery in Ararat province, just south of Armenia's capital city, Yerevan. Other outstanding viewing spots include Echmiadzin (particularly during May when the poppies are in bloom), Yerevan's Cascades Complex (best seen in the early morning or late evening at dusk), and other areas across the fertile Ararat Valley.
Mt. Ararat is particularly sacred to Armenians, who often use it as a symbol on local products or on their coat of arms.
Mount Nebo
Travel to sacred sites in the Middle East should include Mount Nebo in Jordan, overlooking the River Jordan and the Holy Land, mentioned in both the Torah and the Bible, and possibly the site from which Moses viewed the Promised Land. Pope John Paul II visited Mount Nebo during his pilgrimage to the Holy Land and planted a peace symbol – an olive tree – on its mountainside.
Great Mosque of Djenne
If I could just take a detour through the African Sahel there is one sacred site I would love to see. And that is the unusual Great Mosque of Djenne, in Mali, the world's largest mud building. Sadly, until fighting in the region dies down, this will have to wait.
Sacred sites in South Asia and the Far East
There are countless enticing sacred places to visit in various parts of Asia.
Mt Arunachala, Thiruvannamalai, Tamil Nadu, India
by Lisa Carnicom, Billings, MT, USA
Sacred to Shaivites and other Hindus (as well as other pilgrims seeking something sacred), it is said to be the "heart-abode of Shiva". Arunachala is an extinct volcano with tiny caves dug into it in many places. Several of these caves are obviously set up for committed meditation (e.g., a small shrine inside; one is painted brightly).
Don't expect it to be cool in the caves. But they are wonderful places to meditate undisturbed for a long while because everyone you meet "gets" what you're doing. The tropical heat makes it easy for the muscles and joints to relax. A very peaceful place.
Continuing our travels eastward we may reach Mount Kailash in Tibet, sacred to Hindus, Jains, and Tibetan Buddhists. It is the most respected but least visited sacred mountain because of its ancient and remarkable holiness.
It is believed that 108 circuits around the mountain (clockwise or anti-clockwise, depending on your faith) is a direct path to enlightenment. Another direct path to enlightenment is a dive into the nearby (also sacred) Lake Manasarovar.
Tiger's Nest Monastery (Bhutan)
by Sonakshi and Mainak of Places in Pixel
Bhutan is a tiny, lesser-known country perched in the high Himalayan ranges. Being landlocked and with few transport options, it is not a very touristy destination and has preserved its Buddhist culture.
There are many Buddhist monasteries (dzongs) like Punakha Dzong, Tashichhoe Dzong, Jakar Dzong, or Rinpung Dzong. But the Tiger's Nest Monastery remains the most sacred and hence one of the most visited sacred sites in Bhutan.
Also known as Paro Taktsang, it is a sacred Buddhist site on a precarious cliff 3120 m (10,240 ft.) high, close to Paro city. It is said that Guru Padmasambhava (also known as Guru Rinpoche), who started Vajrayana Buddhism in Bhutan, flew to this cave on the back of a 'flying tigress' where they meditated for months together.
Reaching the Tiger's Nest Monastery isn't very easy (unless you, too, have a flying tigress),. Yet Buddhist monks and Buddhism followers from the Himalayan and Tibetan region visit all year round, hiking for several hours through spectacular views to reach the monastery.
China
China has two sets of sacred mountains, one linked to Taoism and the other to Buddhism. But perhaps its most sacred mountain is Tai Shan, which is considered a god in itself. The Temple of the Princess, one of two temples at the top, may well be China's foremost women's pilgrimage site.
Bali
Travel to sacred sites is easy in Bali, whose most sacred mountain is Gunung Agung. It is still an active volcano that occasionally spews ash, although visitors often climb it. In fact most of Indonesia's volcanoes are sacred in some way, with ceremonies marking the various stages in people's lives.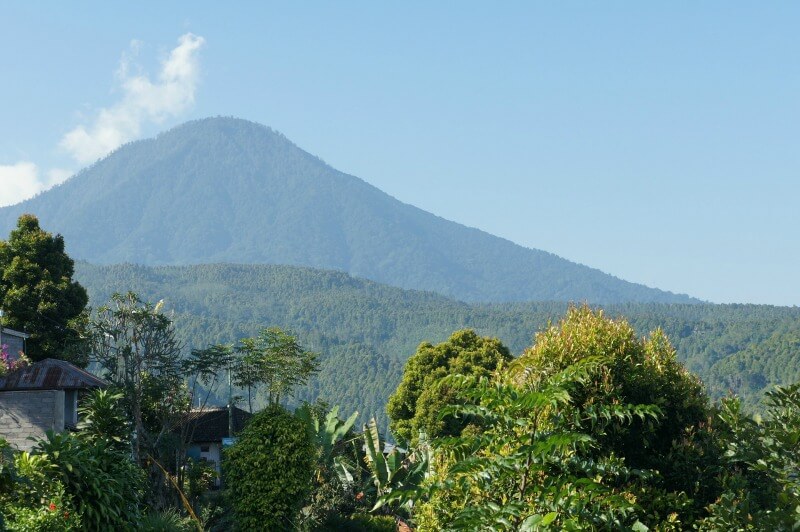 Mount Fuji, or Fujiyama, is the highest mountain in Japan — you've probably often seen it on postcards, with its perfect snow collar. It is dedicated to the goddess Sengen-Sama, whose shrine is at the summit.
Many people climb Mount Fuji — the first ascent was apparently by an unknown monk in 663 — but it was only opened to women climbers in the early 20th century. The mountain is believed to be the gateway to another world.
Sacred sites in Australia and Oceania
In Australia, any travel to sacred sites would begin with Ayer's Rock — more of a rocky plateau than a mountain. It is considered sacred by Aborigines, who call it by its official name, Uluru.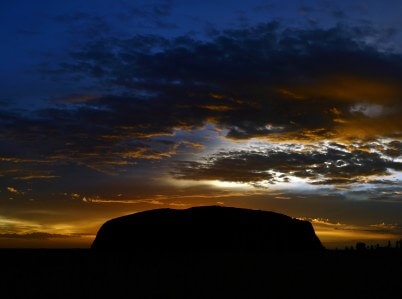 The Uluru region is the symbolic heart of Australia.
Not only is it an iconic site for European settlers, but it's also at the center of many creation stories for the indigenous Anangu people.
Kata Tjuta, Australia
by Natalie and Steve of Curious Campers
As important as Uluru is, Kata Tjuta 30km away, overshadows Uluru both physically and culturally. It is a set of 36 rock domes that are taller and cover more area than Uluru.
Kata Tjuta is a sacred site to Anangu men. Unlike Uluru where the creation stories can be heard from guides, Kata Tjuta's lore is only known and passed along to initiated Anangu males.
Visitors (women are welcome) are restricted to Walpa Gorge and the Valley of the Winds walk, but both provide an experience of the spectacular landscape. The 7.4 km Valley of the Winds walk weaves between, over, and around the domes, a spectacular sight when you visit Central Australia.
Travel to sacred sites in America and Canada
Across the Pacific, Native Americans honor the four sacred mountains of the Navajo:
Blanca Peak in Colorado, also known as Dawn or White Shell Mountain
Mount Taylor, known as Blue Bead or Turquoise Mountain in New Mexico
Abalone Shell Mountain, in the San Francisco Peaks, near Flagstaff, Arizona
Hesperus Mountain (Big Mountain Sheep) in Colorado
There are plenty of other Native American sacred mountains, such as Chief Mountain in Montana (sacred for hundreds of years) and Mount Shasta in California, a ritual center not only for Native Americans but for other faiths and some cults as well.
In Canada, spiritual sites belonging to native peoples are also plentiful, although some are difficult to reach, which makes a visit that much more worthwhile.
SGang Gwaay Llanagaay, Haida Gwaii, British Columbia, Canada
by James Ian of Travel Collecting
SGang Gwaay Llanagaay ("Red Cod Island"), or Ninstints as it is commonly called in English, is an abandoned Haida village on one of the most southern islands of the Haida Gwaii. It is formerly known as the Queen Charlotte Islands and is an archipelago off the northern coast of British Columbia in Canada.
It is one of the Haida people's most sacred sites and home to the largest collection of totem poles in their original location in the world. Many are considered works of art, but they are being left to slowly decay and return to nature, in accordance with Haida's belief.
The site is incredibly remote and can only be visited by boat or seaplane. A popular option is to take a multi-day sea kayaking trip around the southern islands of Haida Gwaii. Once you reach this magical and mystical place, feel free to wander around. A Haida watchman ensures visitors remain appropriately respectful in this sacred place.
Tulum
As we well know, what is now the Spanish-speaking part of America is filled with sacred sites.
The Mayan city of Tulum, in addition to being a trading city, was also a pilgrimage site for Mayan women heading towards Cozumel, once a holy island. On Cozumel, the sanctuary of Ix Chel has been paying homage to the Mayans' primary goddess for 800 years.
Teotihuacan
by Jessica of Unearth the Voyage
Teotihuacan, or "Birthplace of the Gods", is a gigantic sacred site northeast of Mexico City. It's two most striking buildings are the pyramids of the Sun and the Moon. They were used in ceremonies involving the sacrifice of animals and at times humans.
Most of what we know of Teotihuacan comes from mural fragments, of which few remain. Yet the city was once covered in commissioned murals which people of these ancient civilizations would have walked past every day.
While the origins of this ancient sacred site remain a mystery, it predates the arrival of the Aztecs by at least 1000 years. It began as a religious complex, but eventually became the center of civilization of Mesoamerica, its pyramids rivaling those of Egypt.
Peru
And then there's travel to Peru — to be more precise, travel to Machu Picchu, the sacred site of the Incas. This sacred city is a UNESCO World Heritage Site. It is the best-preserved city of the former Inca empire and receives – unfortunately to its detriment – hundreds of thousands of visitors each year.
— Originally published on 06 February 2011
What sacred travel destination will you visit?
This list has barely covered the tip of the iceberg of sacred sites in the world. But one thing is clear. Whether you're visiting the Americas or exploring Oceania and Asia, there's bound to be a religious site or two to explore.
While you're planning, why not have a look at this guide on the best travel clothes for women. You might also enjoy this list of free travel tools for women traveling solo.
And please – don't forget your travel insurance before you go! I recommend SafetyWing if you're 69 and under. If that birthday has come and gone, click here for travel insurance that covers you at any age.
These books might be of interest
PIN THESE PICTURES AND SAVE FOR LATER!