Have you ever felt there was more to see the world than just… seeing the world? That you wanted to give something back? Improve someone's life?
If you have, the idea of senior volunteering abroad may have crossed your mind. In some countries, more than 50% of women say they would like to volunteer once their formal working lives are over.
These days, age no longer determines everything we do. I want to pitch in and do something socially worthwhile, we absolutely can. This article tells you how to go about finding the right volunteer placement but NOT how to take a volunteer holiday – to find out about volunteer vacations, read this first.
BUT FIRST, HOW REALISTIC IS IT TO VOLUNTEER ABROAD OVER 50?
Extremely realistic.
In fact, a growing number of volunteer schemes are removing the upper age limits (though they maintain the lower age limits of 18 or 21).
As long as you're healthy – and yes, that does seem to be a requirement in most though not all cases – even volunteering at 60, 70, or beyond is becoming easier every day.
Senior volunteers as a group have different needs and aspirations than 20-year-olds, so if you're a potential volunteer, keep these in mind when you search for your placement.
Consider your reasons for volunteering
If doing good and giving back is your primary reason for volunteering, you might want to do it closer to home.
But if you want to experience the benefits of volunteering and discovery of the world, volunteering overseas may be the way to do it.
The pros of volunteering
Volunteering allows you to give back to society in gratitude for what you have, provided you choose something of true benefit to a community
Living abroad in an unfamiliar community will teach you many things, about yourself and about the community
In a world beset by divisions, pitching in with people from other cultures will help build solidarity and empathy, and allow you to see we are not so different after all (but then you knew that, right?)
Volunteering can stretch you intellectually and spiritually and helps open your mind
You might be helping combat prejudice and poverty, providing your life with greater purpose and vision
Volunteering can help you uncomplicate your life and focus on simplicity rather than abundance, especially if you travel to places with few amenities
You will have a chance to meet people you would probably never meet in your daily life at home
As a volunteer, there's every chance you'll end up in places few tourists ever go, visiting places you might never otherwise have seen
Last but not least, one of the motives for volunteering is is to make YOU feel better by helping ward off depression and making you feel good about doing good
So yes, these are just a few of the many benefits to volunteering, and I'm sure you can think of many more!
Some crucial questions
Before you begin looking at possible volunteer opportunities for seniors, ask yourself a few questions to help you determine how well suited you are to volunteering.
How strenuous is the work?
Will you be able to handle it? If it involves carrying heavy loads or climbing steep hills, make sure you're in great physical shape.
Can you easily get medical care?
Bones break and emergencies arise. You should be able to get yourself to a medical facility in a reasonable time.
How well are you insured? If you don't have private medical or travel insurance, get some. If your health is less than optimal, you may have to rely on your own national health insurance, or on the project's insurance if it has one. Accidents or repatriation can be excruciatingly expensive so I wouldn't consider a volunteering stint without some solid insurance (these companies will insure you if you're over 65).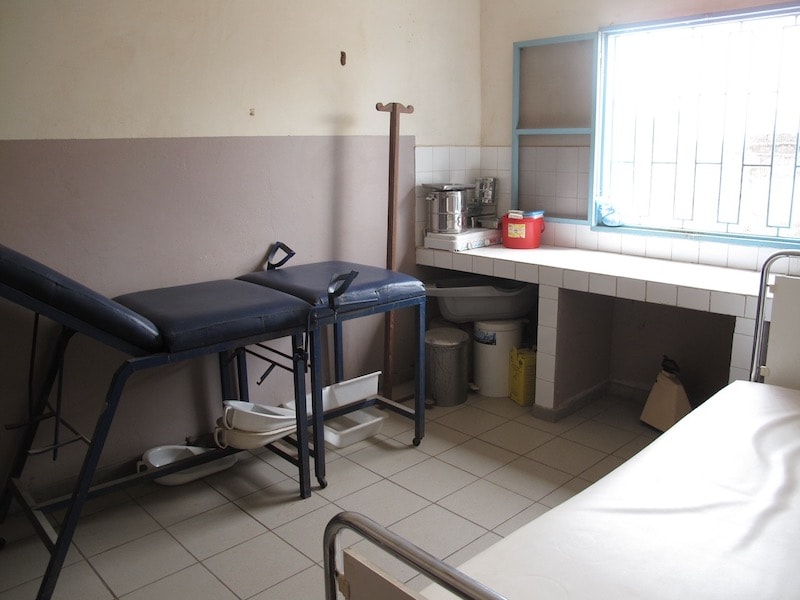 What can you do?
How will your skills be used as an international volunteer?
After a lifetime of work you may have developed some pretty extraordinary skills. While most people can wield a hammer, not everyone can build a website, design a road or wire a house for electricity.
See if you can match your life of experience with local needs. Local people need jobs and can handle manual labor at least as well as you can, but they may be lacking some of the skills you picked up along the way. Perhaps you can narrow these down before you start applying.
What are your goals at this stage of life?
Your goals should match your posting. If you've developed a strong commitment to the environment, make sure your organization is green. Do you want to learn a new skill? Work with young people? Make new friends? Leave a legacy? Feel productive? These should all be foremost in your thinking.
What challenges are you facing and how can they be overcome? Do you have a physical or mental disability, phobias, allergies, financial issues or other challenges? Make sure you identify them early on and take them into consideration.
What about your family?
If they're supportive, that's great. All you'll have to worry about is keeping in touch while you're away.
If not, you'll have to start working on them soon – seniors who volunteer have their own set of challenges and you don't need to carry extra guilt from home. Try to resolve issues before you go, and bring your family into your decision as early as you can.
HOW TO VOLUNTEER OVER 50: A STEP-BY-STEP GUIDE TO BECOMING A SENIOR VOLUNTEER
Once you've decided to take the plunge, it's time to find opportunities for volunteering abroad for older adults.
But first, what kind of volunteering do you want to do, exactly? And under what conditions?
Determine what you want to do
Once you've sorted the skills you can bring to a volunteer project, what exactly do you want to do? Is there a particular cause you've been nurturing all these years? What are your ideas for volunteering?
Some women long to work with other women, others want to save the rainforests, and still, others want to preserve some nearly-forgotten artifact of history.
Decide what is most important to you and make that your starting point – volunteering for a cause you don't believe in or aren't passionate about won't help anyone.
Decide where you want to go
This is a travel site, after all. If part of your desire to volunteer overseas is to see more of the world, then make sure you are going to a country that you want to visit or experience more fully. But remember, this is volunteer work, not a vacation.
Set your timeframe
Yes, you can volunteer for short stints, but you usually have to do it through organizations or companies that specialize in these placements. These volunteer holidays, by the way, are becoming increasingly popular.
But they come with risks, which I've detailed elsewhere. Bear in mind that short term volunteering abroad may make you feel good, but there isn't much you can accomplish for a community in a week or two.
Long term volunteering abroad, however, gives you a better chance of really contributing and of integrating into a local community, making the lasting difference you want to make without the unintended consequences.
Budget your volunteer trip
How much can you spend?
While it's free to volunteer for organizations like the United Nations and IESC, there are many, many overseas volunteering programs that ask you to pay for your trip.
Some of these expenses make sense: If the organization is providing shelter, food, and transportation around town, you don't want to be a financial burden. The money they would spend on you is better spent on the local community. But at the same time, you want to know where/what your money is going to – so ask!
Choose your volunteer organization
Obviously you want to choose an organization with strong ethical standards, one which will actually make a difference.
You can do much research online, but you can also ask the organization plenty of questions – like these:
Where is your money going? How much of your fee goes to people in need?
Is the work you're doing taking a job away from a local? Why has the organization not hired a local to do this work?
What's their long-term plan and vision in this area?
Does the organization have statistics on how they've helped/improved this area or community since their arrival?
Where will you be staying? What should you wear or bring (or not wear/not bring)?
How can you be sensitive to the culture in this area?
Can you talk to a current or previous volunteer?
What does a typical day in the life of a volunteer look like?
Your main goal is to make sure that your volunteer efforts are needed, that you aren't taking away jobs from locals or depleting community resources and that the organization has a long-term plan and isn't simply in it for the money.
Evaluate your own priorities as well: It's fine to feel good about volunteering, but if the only reason you are doing it is to fill your Facebook feed with good deeds, you might want to think twice.
For more information about the ethics of voluntourism and volunteering abroad in general, check out these resources.
SENIOR VOLUNTEERING ABROAD: COMMON MISTAKES MANY MAKE
Besides volunteering for the wrong reasons, volunteers can easily make mistakes during their volunteer experience.
Knowing the common pitfalls to avoid beforehand may help you better prepare.
Thinking too highly of yourself, your skills or your impact
Yes, you are doing the world some good in volunteering, and yes, you have valuable skills to offer.
But going into a volunteer situation in "savior mode" isn't a good mindset.
It prevents you from opening yourself up to learning from the people you meet and allowing them to change you. And it can make you inflexible and arrogant where flexibility and humility are most needed.
Remember, you have at least as much to learn from your hosts as you have to teach them.
Doing things you aren't qualified to do
Think teaching, or performing medical procedures. Who would want someone unqualified? And the same goes for any profession.
Make sure you are going abroad and actually using your skillset. Offering subpar performance simply means someone will have to pick up the pieces or repair your mistakes after you leave.
Volunteering at orphanages abroad
There's oodles of research that child-based short-term (and sometimes long-term) relief efforts do more harm than good. Read more about volunteering with children.
Not asking enough questions (or the right questions)
You should be interviewing the agency as much as – or more than – they are interviewing you. Make sure you know exactly how you are helping and what's expected of you.
Not anticipating problems
When you visit underprivileged communities, you can't expect conditions to be like they are at home.
Don't assume you'll have regular electricity or running water. Don't anticipate that transportation will run smoothly and on time.
In other words, be open minded, knowing things will probably not be exactly as you expect them and that your comfort may suffer. And that's part of the excitement and discovery of visiting other lands and cultures.
Having a vacation mindset
Remember what brought you to volunteering in the first place.
If you want to travel to enjoy the world, then do it – there's nothing wrong with that!
But if you're volunteering because you want to see the sights without paying a fortune to do so, then you don't have the right mentality. Volunteering needs to be the priority.
Bringing useless stuff
You may not need all those old clothes or kitchen utensils and may think you're helping by bringing them with you to hand out.
Don't.
If you have a list of things the community could use, then by all means pack them.
But otherwise, leave that stuff at home.
Your goal is to meet actual needs and support the community and cause you are volunteering for, not get rid of your excess at home.
Local people and the organization know better than you do what they need, so ask.
WHERE TO FIND SENIOR VOLUNTEER OPPORTUNITIES ABROAD
And now let's get down to the heart of the matter.
There are thousands of charitable organizations, many of which are becoming increasingly open to over 50s volunteering overseas.
What follows is just a sampling of volunteer opportunities for seniors across the globe but you'll have to do your own research to find the most suitable for you.
Some of the best volunteer abroad programs for older adults
Volunteer Abroad
This is a great resource to help you get started as you search for volunteering opportunities for older adults. It won't ask the hard questions regarding ethical standards or where the money goes, but you can search for volunteer opportunities by country, cause, and length of the trip. From there, you can evaluate each match. The website also includes reviews of programs, which can be helpful as you vet agencies.
Go Overseas
This platform isn't specific to volunteer programs (it includes programs for teaching abroad, for example), but it allows you to talk to people who have taken similar trips and includes real reviews from travelers about specific organizations, which helps you in the vetting process. Simply search by project type, location and length of trip and see what comes up.
Giving Way
Search by country and activity (arts, conservation, disaster relief, etc.) and find grassroots non-profits looking for volunteers across the globe. There are no middlemen and no agencies involved and you talk directly to the charity that needs help. They also don't allow any organizations to run orphanages, which they explain in detail here.
Grassroots Volunteering
This database is run by Shannon O'Donnell, who personally funds the page and vets the organizations looking for volunteers. Besides helping charities, the database also includes small businesses that you can choose to support.
And if these resources aren't enough, you can check your churches and other places of worship for faith-based volunteering opportunities, many of which would happily accommodate seniors volunteering abroad.
Volunteering free abroad: yes, you can volunteer abroad for free
Archaeological Institute of America
If archeology is something you've always wanted to delve into, this database can help you find volunteer opportunities across the globe. Search by location and keyword to see what you can dig up.
United Nations Volunteers
If you want to be a long-term volunteer and have a college degree and professional work experience, UNV is an excellent way to get involved in volunteer work. You can volunteer abroad and in your home country. This is for long-term, skilled volunteers.
Peace Corps
If you're a United States citizen, you can volunteer for the Peace Corps at any age. Service contracts last from three months to two years and you can choose your country, work type and departure dates. For some FAQs for volunteering over 50, click here.
VSO International
This British group doesn't have an age limit but requires a degree and some professional experience before they take you on. That said, once you join, they take care of everything, and placements, which exist in a variety of professional fields, are of variable length.
CESO
If you're a Canadian citizen or permanent resident who is a senior-level professional, CESO can place you in positions both internationally and locally for anywhere from two days to four weeks where you'll use your professional expertise to help others.
These organizations will ask you to contribute financially to your placement
I've listed the following organizations first because they received excellent reviews from former participants, but also because their fees are low, designed to cover costs, not make a profit.
Projects Abroad
Skilled retirees from the United Kingdom can work in placements specific to their professional expertise, such as journalism, micro-finance, and business. These trips can be as short as two weeks long, although some are much longer.
International Volunteer Headquarters
Seniors are welcome to volunteer their time on various projects around the world for one week to 24 weeks, and can volunteer for any IVHQ project, instead of needing to choose opportunities labeled "volunteer abroad for adults".
Open Minded Projects
If you want to serve in Thailand, Laos, Cambodia, and Nepal, Open Minded Projects has volunteer opportunities for retirees doing everything from marine conservation to helping Burmese migrants get an education.
Global Volunteers
If you're looking for a chance to volunteer with people of all age groups, Global Volunteers has great opportunities to join the generations in China, the Cook Islands, Costa Rica, Cuba, Ecuador, Greece, Italy, Mexico, Peru, Poland, Portugal, St Lucia, Tanzania, USA (Montana and West Virginia) and Vietnam. Projects include gardening, food production, parent workshops, senior care, and much more.
GVI
GVI offers more than 150 volunteer projects in Africa, Latin America, Asia, Europe, and Australasia in disciplines including wildlife conservation, animal care, health care, and teaching. You could work on a Women's Empowerment Project in Laos or a HealthCare project in South Africa.
A Broader View
This organization takes anyone over the age of 17 who is physically able to volunteer and accepts volunteers from around the globe. Work to support women, prevent HIV/AIDS, care for animal life and so much more.
Volunteering Solutions
Volunteers of any age can serve in Asia, South America, Africa, Australia, and the Pacific on projects ranging from women's empowerment to medical volunteering to sports coaching. The organization has great reviews across the internet and offers plenty of flexibility in choosing location, dates, and focus of volunteer work.
A few final words…
As you can see, over 50s volunteering overseas is becoming increasingly common and general volunteering organizations now have entire sections dedicated to volunteer opportunities for senior citizens.
The combination of helping someone who asks for help and opening your mind while you're doing it could be the experience of a lifetime.
— Originally published on 31 July 2011
SHOP THIS POST ON AMAZON
PIN THESE PICTURES AND SAVE FOR LATER!