As an independent traveler I have tended to steer clear of organized tours – think early departures, delayed by Susie's last-minute packing (not to mention the tiny bottles she swiped from the plane and has been sipping since Sunday)…
No thanks. I'd rather go it alone or with a chosen travel partner or two. But surely there are both pros and cons of package tours?
I was recently invited on an organized tour. I said No because of a scheduling conflict but in truth, I was relieved. The thought of cramming myself into a bus with a bunch of people I didn't know was scary.
But it got me thinking: Why the reticence? Have I been shortchanging guided travel tours? After all, how can I judge something I don't know?
So I decided to investigate. I read what I could, and I talked to women who love tours and women who dislike them intensely.
Here's what I found out about the pros and cons of package tours. And it surprised me.
DISCOVERY #1: THERE ARE DEFINITELY ADVANTAGES OF TOUR PACKAGES.
Many traveling women seem to enjoy organized tours so I asked a few of them why – and they had good reasons.
You don't have to lift a finger. Someone else will do your homework for you – booking the hotels, restaurants, transport from the airport and between cities, everything but the tips. You've just got to show up.

Everything is planned (even predictable). You'll have a schedule and an itinerary, which means you'll be able to plan around it, in case you want to try a famous restaurant, or see some friends, for example.

Your questions will be answered. Most package holidays have local guides so you'll be able to ask about this unusual headdress or that traditional building. Often, guides are experts in a particular aspect of your destination, and may know out-of-the-way gems you would never have found on your own.

You'll have instant travel companions, in case you're not in the mood or ready to be on your own (although reading through this section on solo travel might help)

Someone else will take care of the 'language issue' for you, if you're not a linguist.

Things can often be cheaper: travel agencies and outfitters buy in bulk and can pass on those savings to their customers.

You'll see more, and that's a fact, especially if your time is limited. With things organized for you, you won't waste valuable travel time searching for a room, getting lost, or figuring out public transport.

There's safety in numbers, and even if you do run into a little trouble, your guide will make sure you're well taken care of. In some parts of the world, being a female traveler means you'll hardly get to see anything because the culture won't allow it; a tour will help you get around some of these constraints.

No decisions. If you have a high-powered or stressful job, you might welcome having everything taken care of for you for a few days or weeks.

In some countries, tour packages might be the only way to get to certain places, short of chartering a boat or other unlikely event.

And if you're a novice traveler, a group may make you feel less anxious about stepping out into a new country.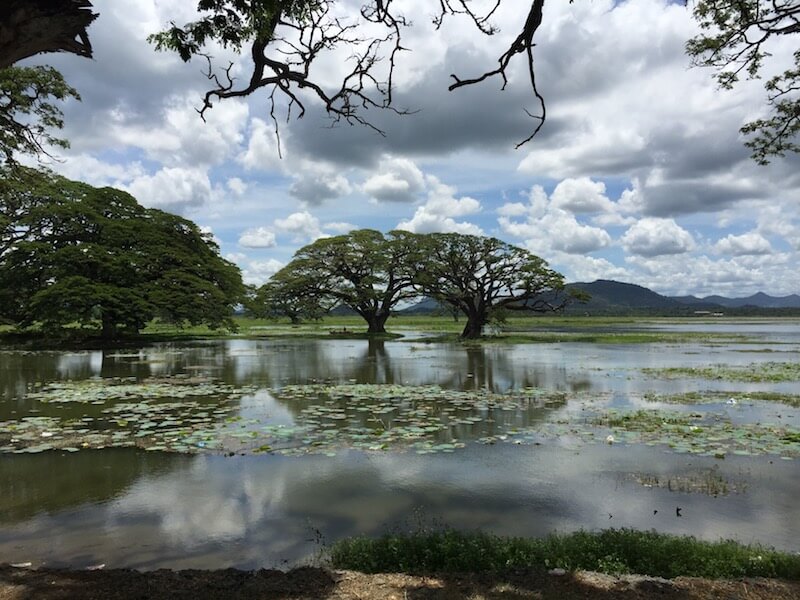 DISCOVERY #2: THE DISADVANTAGES OF PACKAGED TOURS ARE EQUALLY OBVIOUS.
It's not all rosy and plenty can go wrong when you're in a group, rubbing elbows with people you've never seen before.
You may have to spend time with people you don't like. Or who don't like you. What if you have nothing in common – they drink late into the night and you're out jogging by 6am even on holiday?

Your punctualities may not match. What if they delay the bus with their shopping while you're excruciatingly on time, seated five minutes ahead of schedule?

You can feel a bit rushed as you're whisked from A to B to C with no time to sit and soak in a locale. This type of travel can become superficial.

If the tour is too large your visiting time will be reduced by things like gathering everyone on time, getting on the bus, getting off the bus…

Your tour guide might not be as good as she should be – you might have been better off just reading your guidebook.

You're stuck with your itinerary. You might want to go to a museum at the time a major walk is scheduled but there may be little flexibility built into the schedule.

You're also stuck (and this is a big one for me) with the food. Although some groups will cater to your food choices, alternatives might not be satisfactory. And after the fifth 'typical' dish you might be desperately wishing for a pizza!

You might feel cheated if there are activities you don't enjoy, a bit like I feel when I eat a meal with friends who drink (I don't) and the bill is split equally.

You may be visiting too many shops and not enough real sights.

Tours can be tiring; sometimes agencies cram them with every possible destination to make sure you get your money's worth.

Your chances of meeting local people are small, as you'll be gazing at them through a window or rushing past them to keep up with the guide.
DISCOVERY #3: THE PROS AND CONS OF PACKAGE TOURS BOIL DOWN TO ONE THING.
It's this: how well you choose your tour operator.
It's the most boring piece of advice but… do your homework! If you have a recommendation from friends, that's great, you'll be choosing with your eyes open. But if you have no references, your research will be that much more important. Pick a tour and Search online for any reviews or comments about that tour.
Consider these factors before you book:
Size: the smaller the group the more intimate and personal the experience – but the larger the group the bigger the party.

Length of tour: how long can you handle being with a group? (For me, that's about six hours but I have friends who go on tours for weeks)

Accommodation: quality, and variety – are you in a boring chain hotel every night, or do you alternate between B&B, unusual treehouse hotels and camps, for example?

Food flexibility, especially important if you have allergies or food constraints.

Cost: of course, you want the most for your investment. But are there any hidden costs? Airport taxes? Extra meals? How much are tips? Drinks? Optional excursions? And the dreaded single supplement? This is where you need to read the fine print.

Type of tour: is it a more adventurous tour, or sedentary, or a mixture?

Refund policy: do you get anything back if you cancel? Under what conditions?

Travel time: if you spend all day driving and two hours at a destination, that's not travel – it's transport.

Transportation: how do you get from A to B? If you suffer from motion sickness (as I do) you won't want to spend hour upon hour on a bus.

Guides: their training, and whether additional local guides – who may know the destination even more intimately – are included.

Activities: are you just seeing or using more of your senses? Going to a performance? Taking a cooking class? Visiting a perfume factory?

Physical activities: check this, because if you're a slow walker you won't appreciate a highly physical tour, and vice-versa.

Compatibility: what is the average age? If it's a 20-year-old party crowd and you're 60, a week or two might be way too long. What are typical clients like? If they match your demographic, you'll have a better chance at compatibility.

Shopping: make sure your tour isn't a disguised shopping expedition. You don't need to stop at shops with a tour: that's what 'free time' is for.

Speaking of which, make sure there is plenty of free time built into your tour or you'll be exhausted by the end of the day, not to mention irritable and in a mood to break the bus.

What is included: there's no point in saving money by going for the cheapest tour only to find out no meals are included. Compare like with like.

The WOW factor, that little extra you can't define but you'll feel it when you find the right agency with the right tour.
DISCOVERY #4: THERE ARE MANY TYPES OF TOUR PACKAGES AND THEY DON'T ALL INVOLVE A BUS.
Five tour types are, in my opinion, the exception. I could easily take them and not experience most of the disadvantages of package tours.
These include food walking tours, private organised tours, day tours, solo or single tours and all-women tours.
1. My all-time favorite is the culinary walking tour, which should come as no surprise.
In a food tour a small group of people, usually under a dozen, walk from place to place meeting local chefs, discovering new foods and learning local history. The group dynamic can be fun as tastes and scents are shared and the guide, often a local expert, shares his or her love for the neighborhood and its culinary delights.
On a visit to New York I tried the Tenement Museum's Lower East Side Food Tour and traveled from Italy to China to Russia and beyond in a few delicious bites. In Istanbul, I experienced the Two Markets Two Continents tour with Istanbul Culinary Walks and ate my way from Europe to Asia and back.
Both tours were fun and I never felt that 'herding' feeling so common when a group of people who don't know one another travel together with a guide.
On the contrary, we were all brought together by our love of food and no one complained about the walking, about the weather, about the guide or about anything else. We knew why we were there and that is often part of the secret: if you have a passion, it's fun to share it with others. But if you're just there for the ride, your and others' boredom will likely show through.
Other great examples of these are the Copenhagen Food Tour, the Porto Food Tour and the Florence Walking Food Tour.
2. I also like the private organised tour – pricier than a package tour but far more flexible.
My first experience was a ten-day road trip through Albania, organized by Albaniantrip and its hugely resourceful manager Elton Caushi. For ten days a young public health professional, Genci Dervishi, drove me around his country. He was well-versed in recent history, with a strong understanding of its developmental challenges, exactly what I was looking for (and of course I made it to all the traditional tourist sites as well). Albanian isn't an easy language to understand and having Genci along to translate made all the difference in being able to meet local people.
The second private guided tour I tried was a one-week 2000km loop around South Morocco, carefully built by Desert Majesty Tours and its charming manager, Felicity Greenlaw-Weber. In this case, I had not one but two escorts, a driver and a guide, Mohammed and Mohammed, whom I eventually dubbed 1 and 2 after a couple of days of jovial confusion. We divided our time between a 4WD and regular camel rides and explored mountains and deserts.
The vehicle and flexibility made it possible for us to travel on rough tracks across desert areas and into the interior, where we met modern-day nomads who live in caves rather than tents. The language issue was taken care of by our guide and I felt perfectly safe spending the night in several desert camps.
The third was a week in Sri Lanka, when I toured the country prior to spending three weeks at an ayurvedic clinic. I found the driver almost accidentally but this was one of those cases in which the agency got it all wrong – but the driver salvaged the situation. The agency was a fly-by-night outfit located in the Colombo train station with a very official-looking "I" – like the ones used by Information or Tourism Offices worldwide. The tour was utterly cookie-cutter but my driver so flexible he understood immediately what I was looking for and made all the necessary arrangements.
The fourth was in Kyrgyzstan, with CBT, or Community Based Tourism. CBT is a collection of local service providers – who provide overnight stays, meals, courses or glimpses into the culture. A good portion of the money you pay goes to them directly, in other words, straight into the local economy. I have nothing but praise for them, especially given the difficult terrain and language difficulties. They offered me a menu of activities based on my preferences – culture, food, big huge vistas… and I chose various I was keen to try (like building a yurt, for example).
This type of private or customized travel isn't reserved for the wealthy, by the way, particularly in countries a little further off the tourist path. It does offer a level of freedom and flexibility I wouldn't have found in a traditional group tour. In most countries, I was able to hire my private tour for around US$100-150 per day.
3. The day tour is a great alternative to mammoth group tours.
I'm often in a city for a day or two at most, with little time to orient myself. If I know long enough ahead of time, I can do plenty of research and get myself organized to see as much as possible. But sometimes, that's simply not possible and that's when I decide a tour for a day or even half a day would at least show me the highlights. Here are the tour operators I use, depending on which tour is the best for my needs:
My first stop is Viator, which probably has the broadest selection of half-day and full-day tours
I also use Get Your Guide, which is great for city day passes and hop-on hop-off bus tickets
If I'm with someone (it sometimes happens!) I'll use Tours by Locals, because I like having a knowledgeable guide all to myself! 
You may have even less time, but you can still get to see the sights. If you happen to be connecting to another flight with a long layover, these airports offer city tours which are organized to get you back to the airport on time for your flight.
4. The solo tour or singles tour is also an alternative.
Now I'm moving out of my comfort zone because I've never tried one of these, but I'm told that while they are organized, they tend to be different from the larger package tours.
Solo or singles tours tend to be smaller, often limited to a dozen or so people, which makes them far more flexible than massive groups. Also, since they're made up of individual travelers, chances are you'll find greater compatibility since everyone is in the same situation. I will definitely have to try one of these so I can talk about it in greater depth.
5. Finally, the all-women tours.
Again, this isn't something I've ever tried but like the solo tour, these groups tend to be smaller and compatibility far greater, which eliminates some of the bigger problems you face on organized tours.
DISCOVERY #5: NEVER JUDGE A BOOK TOUR BY ITS COVER.
For years I railed against organized tours without knowing enough about them and just agreeing with what I heard. I've changed my mind – at least on certain types of tours, like walking or private or small group tours. I still slow travel or solo travel, but I'm no longer dead-set against group travel – if it's small.
In fact next time someone asks, I won't 'automatically' be busy and if I'm free I'll give it a try.
— Originally published on 29 March 2014
PIN THESE PICTURES AND SAVE FOR LATER!