We travel because we want to discover new people and places – not because we want spend the evening with our feet in a salt bath. If you're traveling where the weather is warm or the ground uneven, uncomfortable travel sandals that pinch and rub can ruin your day. (If it's colder where you're going, you'll be looking for closed travel walking shoes, which you'll find here.)
Don't want to read it all? Here are my top 3 best sandal recommendations
1) Clarks Saylie Moon – for sheer comfort and versatility, especially for urban wear
2) ECCO Yucatans – for lots of wear, in the city but also out in nature
3) Birkenstocks – for all-round comfort and wearability
WHY YOU NEED COMFORTABLE WALKING SANDALS
The best way to see a city is to walk, and you'll only manage that if you're wearing really comfortable walking sandals, the kind you can put on and forget you're wearing.
Because here are some of the challenges your will have to face:
Uphill climbs to old castles and ramparts
Uneven cobblestones and broken sidewalks
Long walking tours
Dangerous curbs and pebbles and things that want to trip you up
Chafing and bloating in the summer heat
Paths that start out smooth and run out in the middle of nowhere
Lack of support if you have weak ankles
Nature paths with creepy crawlies (in which case you might not want open-toed footwear!)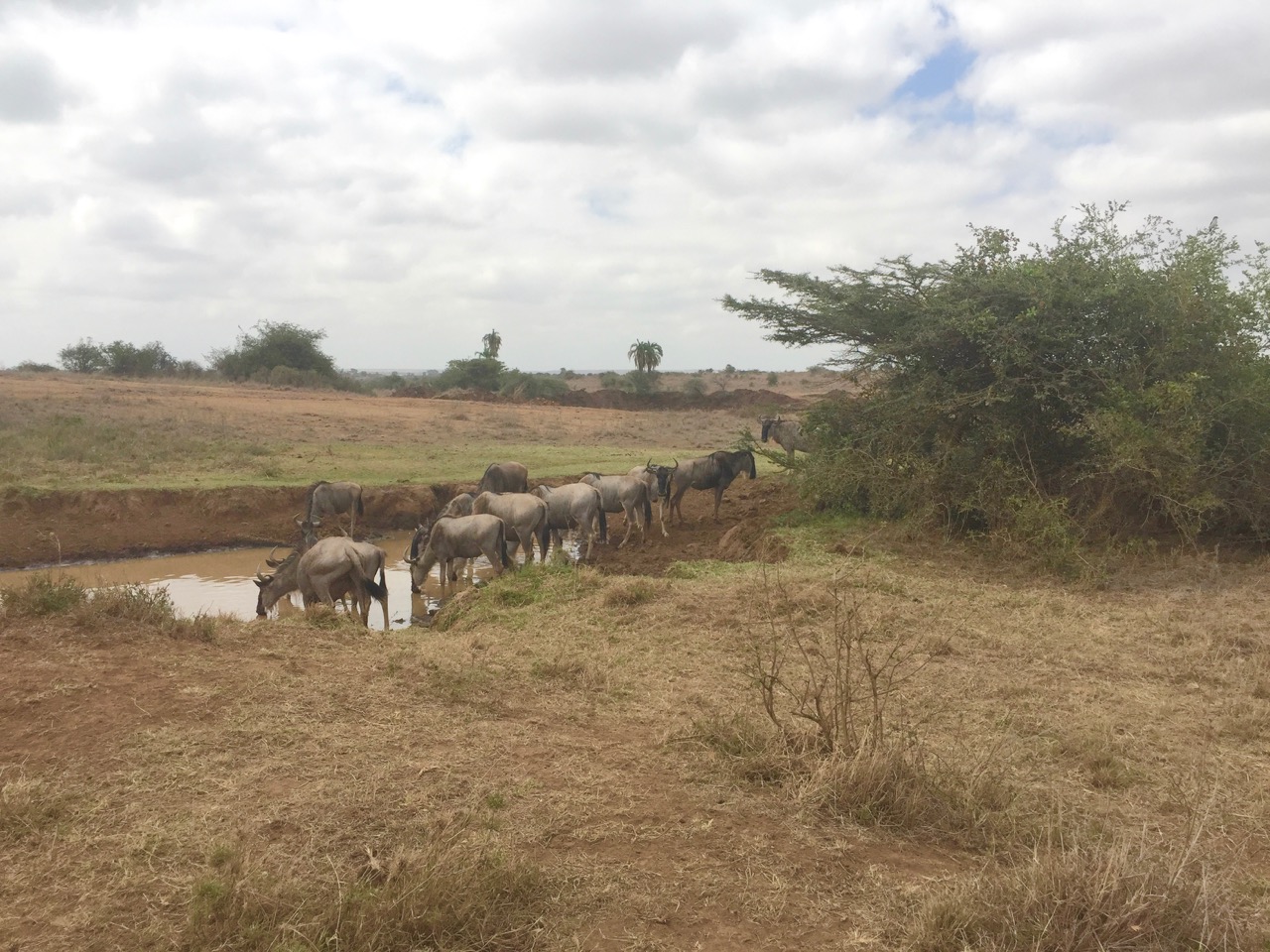 Travel sandals, like any walking shoes, have to be utterly comfortable.
If you have sensitive feet, as I do, the tiniest rub can lead to a major blister – and this may mean cutting your day short – or even shaving several days off your trip.
For years in Africa I used a fantastic pair of Eccos – the best sandals for travel walking EVER. These sandals were so wonderful I could have worn them day and night but like most good things, they were of course discontinued – even worse, they were 'upgraded' to something vastly inferior.
Now spend a few minutes thinking about your regular footwear, and buy accordingly. If you're used to little ankle support, you'll be fine with the flimsiest of sandals, for a while, anyway. If you need solid support, then make sure you get the kind of walking sandal that provides it.
TYPES OF WALKING SANDALS FOR TRAVEL
It's worth knowing what's actually out there when you're doing some serious shopping. Here are some of the basic types of walking sandals for women at on this page.
Leather walking sandals
Walking sandals with heels (the best wedge sandals for walking can be comfortable)
Birkenstock walking sandals
Walking sandals Teva-style
Thong-type sandals (flip-flops)
Trekking sandals (women's styles)
Cute walking sandals
Stylish walking sandals
BEST WOMENS WALKING SANDALS – A COMPARISON CHART
| Name | Image | Material | Details | Buy |
| --- | --- | --- | --- | --- |
| Teva Women's Heels Open Toe Sandals | | 100% fabric top, rubber sole | Athletic and sporty, shock-absorbing; good for general walking | Buy Now! |
| ECCO womens Yucatan | | Rubber sole, Nuckbuck top | Moulded foot bed; sporty and high-tech looking | Buy Now! |
| LLSOARSS with Arch Support | | Soft woven toe post and foam-lined strap, rubber outsole | Stylish flip-flop with built-in orthotics and maximum cushioning | Buy Now! |
| Birkenstock Women's Tongs Sandal | | Acetate sole with Anatomic footbed | Unusual look and feel but they grow on you once accustomed - I don't want to take them off | Buy Now! |
| Spenco Women's Yumi Sandal | | Manmade top, synthetic | Thong but with some arch support and deep heel cup | Buy Now! |
| Clarks Women's Leisa Cacti Slide Sandal | | Leather top, synthetic sole | Slight platform, ortholite footbed, impact cushioning | Buy Now! |
| Clarks Women's Saylie Moon Sandal | | 100% synthetic | Slightly raised heel, versatile for both day and evening | Buy Now! |
BEST WALKING SANDALS FOR EUROPE
Why Europe specifically? Because you'll want to marry two different things on an urban trip: on the one hand you'll need comfortable travel sandals and on the other, you'll want stylish walking sandals that are supremely versatile and even dressy.
Europe can be very casual, especially where tourists congregate. But if you happen to want a delicious meal in a lovely restaurant or if you're staying in a luxurious hotel, you'll want to look the part (or at least feel it). This might not be the place for your fluorescent lime green flip-flops. (Something like this might be more suitable.)
Let's not forget that much of Europe is hilly and ancient.
You'll be heading up and down centuries-old inclines and slipping around shiny cobblestones.
HERE ARE SOME OF THE BEST WALKING SANDALS FOR TRAVEL – ANYWHERE
Note to long-term travelers: If you're using your hiking sandals as constant daily footwear, you'll have to clean them regularly. This helps avoid that all-too-common 'sandal stink', and keeps any ridges and grips fresh. (I usually carry a nailbrush with me when I travel, and cleaning sandals is mostly why.)
There are plenty of great women's travel sandals that will do everything you need: keep you supported during your daily sightseeing, manage a bit of light nature walking, and get you out and about in the evening.
Here they are.
Teva Women's Heels Open Toe Sandals (the best hiking sandals)
These are getting rave reviews in the category of best walking sandals for women - whether hiking in nature or city wear. While a lot of people swear by the Chaco X2s, this is an alternative that seems to satisfy travelers who feel the Chacos are getting more hype than they're worth. I can't say; all I know is that I've used Tevas for long-term travel before and other than the smell (I believe that's a problem of the past!) they were comfortable, and far less sophisticated than this Terra model so yes, absolutely worth a try, especially for people like me who need walking sandals for wide feet. That many Teva-lovers cant be wrong.
ECCO womens Yucatan (my best sports sandals now)
Even though they stopped making my favorite model, I tried these on in a store and they were a super fit - utterly comfy sandals for walking. I haven't bought a pair yet though (my closet overfloweth!) but I really like the color varieties, and the smoothness around the toe area, which is where I seem to be most sensitive. My Eccos (the ones they 'improved' by making them worse!) lasted me through an entire year of daily wear in Africa, not just in the city but on safari, on dirt roads, crossing rivers… and all sorts of other places I shouldn't have been wearing them. This is why I personally rate the brand as best sandals for travel - any kind of travel. I'm thoroughly looking forward to trying these out!
COMFORTABLE SANDALS FOR FOOT SUPPORT
Not all of us have perfect feet. In fact, many of us have problem feet – flat, wide, with spurs or plantar fasciitis, with odd arches or even uneven feet. That's why choosing the right sandals for sightseeing is so important – the wrong ones can make or break our holiday.
These have all stood the test of time – they're among the most popular sandals for difficult feet, for good reason.
Clarks Women's Leisa Cacti Slide Sandal (best walking sandals for flat feet)
Like many women of my age who walk a lot, I have a few problems with my feet… not only are they wide, but I'm constantly on the lookout for the best sandals for flat feet, ones that won't tire me out after a few hours of sightseeing. I actually own a pair of these Clarks and can't say enough good about them. I think they look good on my feet and help my posture. They're great for travel because they're slip-on, so if you're walking in and out of temples that require you to take your shoes off, you can laugh at everyone else fumbling with shoelaces. The only downside to these is the sole. It grips perfectly when the weather is dry, but I've had a few "slippy" problems on cobblestones in the rain. I just have to be a bit careful when I walk. I would definitely rate them among my most comfortable walking sandals.
Clarks Women's Saylie Moon Sandal
You can probably tell I like Clarks as a brand. These sandals are light on my feet, flexible, the top is very soft, and they look stylish enough for any occasion. I get a nice cushioned feel underfoot so I'm looking forward to wearing them a lot this summer, especially around Europe's cities. I like to travel light and I'm hoping I can get away with a single pair for a few days' travel - by using these both for sightseeing and to go out in the evening. These are definitely some of the best sandals for walking I've got in my closet.
Spenco Women's Yumi Sandal (best walking sandals for plantar fasciitis)
Some time ago I developed plantar fasciitis in my right heel. I don't know if you've ever suffered from that but it can be torture to just put one foot in front of the other. I was exhausted from walking short distances just from the pain but I refused to give in or become a couch potato. Someone recommended these and I investigated - they sounded like just the thing, and I would have ordered them had my problem not gone away! I know its difficult for many women to wear flip flops regularly because of the lack of a toe guard and of support, but I'll definitely wear them if the walking is easy, say in a museum where the floors are even and the risks of hurting myself lower.
LLSOARSS with Arch Support (probably the best walking sandals with arch support, flip-flop style)
These come in several colors and if you need arch support and have sensitive feet, you'll get both here, along with a sandal that's versatile and elegant. It is a flip-flop and you may feel thats not enough support, but it does seem to make up for the lack of a slingback with strong over-foot strap and strong arch support. They're also elegant enough to be used as going out sandals, and work equally well for stylish day-tripping.
Birkenstock Women's Tongs Sandal (the best walking sandals for wide feet)
These, on the other hand, can be considered a lot of things but stylish isn't quite one of them. I keep wanting to throw mine away because of the way they look but then I wear them to convince myself I don't like them, and I fall in love all over again - with wide feet I forget I'm even wearing them, they're that comfortable. Seems strange given the rigidity of the sole but, somehow, they work. Plus - they look great on my feet, they just don't look good sitting on the floor...
15 FEATURES TO CONSIDER WHEN BUYING WOMEN'S WALKING SANDALS
I get it – you want the most comfortable sandals but you don't know where to turn because there are so many things to look for.
Here are some of the characteristics you should look for.
Comfort: but we know that. Comfy sandals will enhance your trip because, simply, you'll be able to walk longer and enjoy your sightseeing time more.
Weight: It depends on how much you're carrying but if you're backpacking sandals will have to be very light – every little bit of extra weight will count. That said, if you need the foot support, then don't compromise and just accept the extra weight.
Cost: You usually get what you pay for in sandals. Yes, it's painful to put out $100 or more for something that looks like beach wear but if you spend your time walking, you'll want to spend your money on the best sandals for women – not the second- or third-best. The number of cheap sandals I've thrown out over the years would have paid for a dozen expensive pairs at least!
Versatility: If you're traveling light, even the best sandals for walking won't help you if you have a special occasion. That's why versatility is so important and the more uses they have, the better. Ideally you could find cute sandals you could hike in, sightsee in and wear to that Michelin-starred restaurant in the evening. All right, so maybe a more casual dinner… Closely linked to this factor is…
Appearance: If you want to travel light, you'll want your sandals to be as versatile as possible. But versatile isn't always attractive! Try to think through where you're going and choose a pair you can use for all occasions. I have a very comfortable elastic pair of black walking sandals (ladies – you can pack two pairs!) that are so light I can pack them without even noticing. That said, I can afford to take them along because I have another, more heavy-duty pair for daily walking (this little black pair is perfect for the restaurant but won't get me far on cobblestones).
Stickiness, traction and tread: Soles should grip the ground properly even if it's wet (or crumbly). Conversely, your feet should NOT slide around the insole when they get sweaty or you've been walking a lot. The best walking sandals will include both these characteristics: non-slip on wet surfaces, and non-slip insole.
Sturdiness: How long will they last? Will they fall apart just days into your trip? Good walking sandals can last years. My pair of Eccos lasted a full year but I wore them every day, walked many miles on the strangest terrain, got them wet and muddy – they were leather – and otherwise mistreated them. Had I worn them normally I estimate I could easily have had them for half a dozen years or more.
Smell (I kid you not): Some sandals make your feet pungent within a few hours of walking. A good scrub with Dettol soap will usually get rid of the smell but it's something to avoid if possible. Read what other people have to say about good walking sandals – if they smell, people will talk about them.
Adjustable: Not everyone has perfect feet. You need to be able to customize your sandals a bit… this isn't common but a definite plus. Other than thongs, which you can't usually adjust (well, maybe one teeny strap), the best sandals for traveling will have all sorts of adjustment features – straps over your toes, the slingback behind your heel, the toe guard… don't go overboard but make sure that if you have problem feet, you can maintain some control over your fit. Speaking of which…
Fit: Are they sized large or small? The best sandals brand should size perfectly. Read the sizing very carefully and don't wing it. If your sandals are too large and you have narrow feet, your feet will swim and you'll blister. Conversely, if your feet are wide and long and your sandals have little ridges around the edge, they might be unwearable. Don't be fooled no matter what anyone says. If the sandal doesn't fit immediately, don't think you'll break it in on your trip. There's nothing worse than being stranded with large, sore feet in a country where the largest size is something you can only see through a magnifying glass.
Rubs and bumps: the underside of straps and buckles are important. If they rub in any way or if there is even the slightest bump or seam when you run a finger under them, avoid them – they could lead to blisters in a few hours. That said, it depends on the shape of your feet: what might give me blisters in a minute might not even be noticed by you after hours of walking. But better safe than sorry, no? For me, the best sandals for travel will be smooth as suede, like dipping my feet in talcum powder before slipping them on. (Yes, you could always wear socks, but…)
Padding: are the straps padded? How many straps are there – more mean better support, but fewer mean less chafing. The better brands of good walking sandals for women will take all this into consideration when designing their footwear. Of course you'll pay for the extra smoothness but frankly, I don't care. Comfort is the most important factor for me. If I paid half-price for sandals that tire me out or blister me or make me slide around, I might as well have thrown that money off the balcony.
Washable: How easy are they to keep clean? Hiking sandals inevitably get dirty but you don't want to have to scrub them to death every day. A bit of baking soda spread around with a toothbrush will do the trick if you can leave your sandals in the sun. (Just don't do this in an area where people are poor and in need of footwear…) Dettol soap is another possibility but it's one more thing to carry – or you can buy a small bottle at your destination.
Drying speed: This is especially important if you're crossing rivers, walking in muddy rainforests or if it rains – walking in wet sandals is definitely one of life's less enjoyable experiences, not to mention the danger of blisters on softer, wet skin. It's even more important if you only have the one pair because while they're drying, you'll be sitting with your feet up. Mind you, a bit of enforced rest isn't necessarily a bad thing…
Model: a word of warning here. Just because you had a fabulous sandal ten years ago doesn't mean you'll get the same thing if you order it again. Shoe manufacturers have an irritating way of downgrading models so that what was a spectacular shoe a few models ago is now uglier, clunkier or not as well made.
You've probably realized by now that sandals are a bit like travel handbags – you never have enough, and there's always the perfect one for each occasion. I always look with wonder at women who manage to have a single pair for all occasions…
Still, you will need a sturdier, more supportive pair for your walking, and something a bit dressier if you plan on. Just make sure you test them well in advance of your trip and break them in. That's not something you want to be doing in the middle of your vacation.
— Originally published on 03 January 2011
PIN THESE PICTURES AND SAVE FOR LATER!